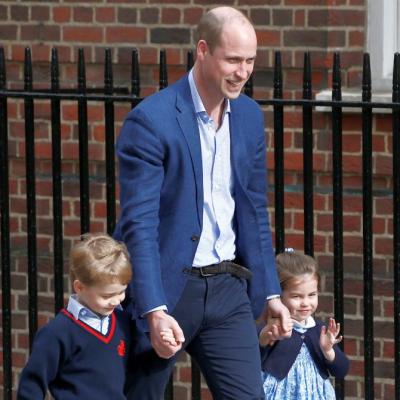 Prince William arrived in Jordan on Sunday on the first stop of a five-day Middle East tour that will make him the first British royal to pay an official visit to Israel and the Palestinian territories.
The Duke of Cambridge will meet with Crown Prince Hussein, the son of Jordan's King Abdullah II, and other Jordanian leaders during his two days in the kingdom.
On Monday night, he will leave for Israel, where he can expect his every move to be closely watched.
After a Tuesday morning visit to Yad Vashem, the World Holocaust Remembrance Center, Prince William will hold meetings with Israeli Prime Minister Benjamin Netanyahu and President Reuven Rivlin.
On Wednesday, he will meet with Palestinian Authority President Mahmoud Abbas in Ramallah, in the West Bank.
The following day, William is expected to visit Jerusalem's Old City, the Mount of Olives and the Church of St. Mary Magdalene in the Garden of Gethsemane, where his great-grandmother, Princess Alice -- Prince Philip's mother -- is buried.
Events with children are also a focus of the royal visit. William will meet with young Syrian refugees and Jordanian students while in Jordan and play soccer with children in Jaffa, Tel Aviv.
His wife, Catherine, the Duchess of Cambridge, who gave birth to their third child in late April, will not be joining him on the visit.