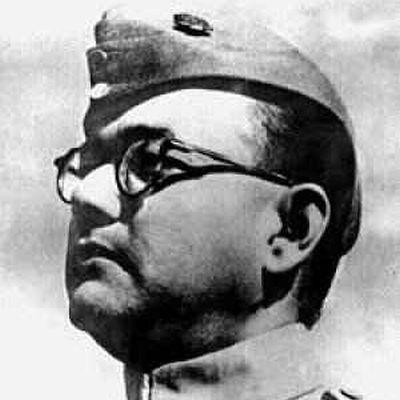 From the first government led by Jawaharlal Nehru to the Narendra Modi regime today, every administration has been convinced about the "truth" of Netaji Subhas Chandra Bose's disappearance but made no effort to bring back his remains from Japan, says his grandnephew and author Ashis Ray.
Various governments made little attempt to reach out to those in Bose's extended family and political parties who have been opposing the return of the national leader's remains from Tokyo's Renkoji temple, Ray said.
The question of how and when one of the great heroes of the Indian freedom movement died has been an enduring mystery over the decades but Ray hopes to end the debate with his recent book, "Laid to Rest: The Controversy over Subhas Chandra Bose's Death".
The book collates the findings of 11 different investigations into the death of one of the great heroes of the Indian freedom movement and concludes that he died on August 18, 1945 in a plane crash in Taipei.
"From the Nehru government to the Modi government, every single Indian administration have been convinced about the truth but has failed to bring the remains to India," Ray said over the phone from his home in London.
"The government of India pays for the preservation of the remains at Tokyo's Renkoji temple. A section of Bose's extended family and some political parties have, of course, opposed their return. But no sincere effort has been made by the central government to reach out to such opponents," the writer said.
In 1995, then prime minister P V Narasimha Rao and his external affairs minister Pranab Mukherjee did make an attempt to bring the remain back, but could not complete the task, he said, holding the other governments guilty of negligence.
The country, Ray feels, "has done a great injustice to Bose by not honouring his memory".
The researcher-author added that he penned his book for humanitarian reasons.
-- PTI