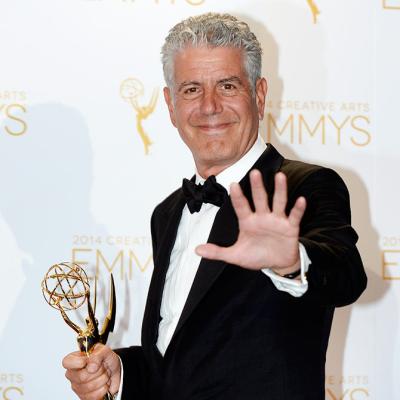 Celebrity chef and food critic Anthony Bourdain had no narcotics in his system at the time of his death, his toxicology report has revealed.
Bourdain was found dead of suicide in his hotel room in Kaysersberg, France on June 8 while in the country filming an upcoming episode of "Parts Unknown" with his close friend French-born chef Eric Ripert.
He was 61.
There was only a "trace of a non-narcotic medicine in a therapeutic dose" in his system, Christian de Rocquigny, the local prosecutor in charge of the investigation told New York Times.
In the 1980s Bourdain bounced from job to job at restaurants in New York City while struggling with a serious drug addiction. He entered rehab and eventually got clean in the early '90s, but continued to drink both on and off screen.
Bourdain was cremated in France and his remains and travel belongings were sent to his younger brother and only sibling, Christopher. The family will likely have a small, private ceremony of some kind, said Gladys Bourdain, his mother.
"He would want as little fuss as possible," she said.
She also revealed that she is planning to get "Tony" tattooed in small letters on the inside of her wrist next week as a personal memorial to her son. --
PTI