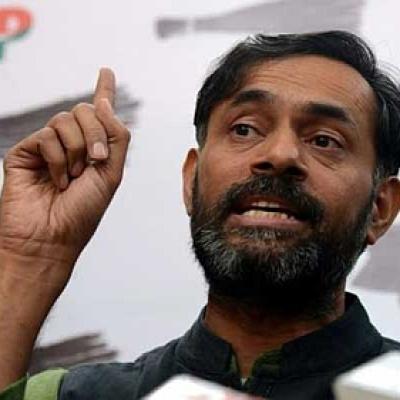 The newest voice to join the chorus in support of Delhi Chief Minister Arvind Kejriwal in his fight to end the "strike" by IAS officers is former friend and Swaraj Abhiyans president Yogendra Yadav.
In a letter to the president of the IAS association, Yadav has urged bureaucrats to return to work. This comes more than three years after AAP expelled Yadav along with Prashant Bhushan from the party following a bitter split with Kejriwal.
However, Yadav in his letter did not absolve Kejriwal of the responsibility of ensuring healthy relations between the bureaucracy and the government.
"Normally, a political worker like me should not be writing to a body of professional civil servants. But the NCT of Delhi is going through extraordinary times. Therefore, I am taking the liberty to write to you and your colleagues in the Association of IAS officers of the AGMUT Cadre, reads Yadavs letter to Manish Saxena, President of the AGMUT IAS Association
I write to seek your cooperation in restoring the normal communication that should exist between elected executive and civil services in any democracy," Yadav wrote. He also refused to refer to the officers' behaviour as a "strike".
He, however, added, "In saying so, I do not put the onus of healthy relationship on you. I am aware of the shameful incident of physical assault on the Chief Secretary in the presence of the Chief Minister. I believe the police have nearly completed their investigation in that incident. The law must take its course in that matter. I am also aware that this was preceded by a series of other incidents such as humiliation and public name-calling of senior officials.