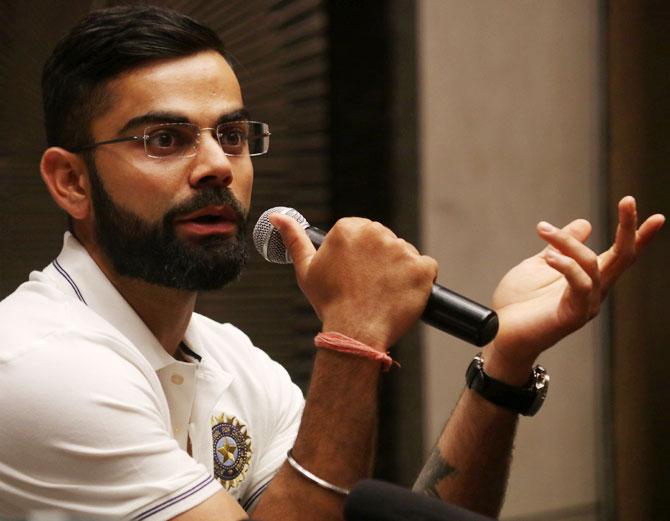 Indian captain Virat Kohli, along with former skipper Mahendra Singh Dhoni, today took the fitness test which would determine his availability for the gruelling tour of United Kingdom starting June 27.
The neck injury sustained during the IPL had thrown Kohli's build-up for the UK tour haywire as he had to pull out of a planned stint with Surrey in the County Championship this month.
The YoYo test, which is the basic fitness parameter set by the Indian team management before any tour, was conducted at the National Cricket Academy ground, in the presence of Team India trainer Shankar Basu and the other support staff. Kohli along with Dhoni, Suresh Raina, Bhuvneshwar Kumar and the injured Kedar Jadhav (not in any squad meant for UK) took the advanced beep test in the first batch.
While the scores were not known (minimum required to pass is 16.1), Kohli didn't look in any discomfort as he matched paces with Dhoni during the test.
But he was seen feeling his shoulder and back region after the completion of the test. While the YoYo test is the basic parameter but it will be the status of his neck injury that will decide his availability for the Ireland T20 Internationals, on June 27 to 29. The tour of England, comprsing three T20 Internationals, three ODIs amd five Test matches, starts July 3. -- PTI