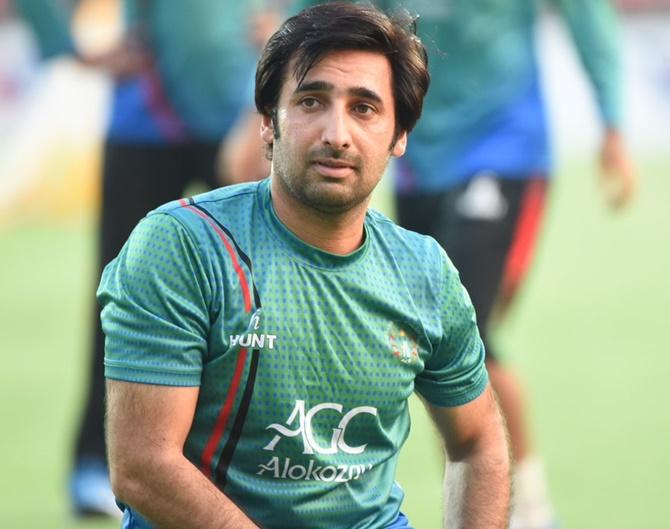 Today is a big day for Afghanistan Cricket, as the national cricket team will play its inaugural cricket Test match against top-ranked India in Bengaluru - an event that has been 17 years in the making.
From being a part of the ICC World Cricket League Division Five in 2008 to achieving Full Member status in 2017, Afghanistan's cricket team has gone from strength to strength.
The war-torn country, which did not have a national team till as recently as 2001, is now preparing to step into the limelight of a five-day Test match for the first time.
Despite Afghanistan playing only their maiden Test match, stand-in Indian skipper Ajinkya Rahane has said his side will not take the visitors lightly.
Afghanistan, who have fast established themselves as a force to reckon with in the shorter formats, will become the 12th side to feature in men's Test cricket after Ireland debuted against Pakistan last month.
Both Ireland and Afghanistan were granted Full Member and Test status last June.Speaking on the eve of their historic one-off Test match against Afghanistan, Rahane said that as a team, they would try to be ruthless, but could not take their opponents lightly even if it is the tourists' first game on the big stage.
"We are not going to take Afghanistan lightly. They have a decent team... bowlers [are good]. As a Test team, we cannot take anyone for granted because cricket is a funny game. We want to go out there and be ruthless," Rahane said.
"We are going to focus on our strengths, our positives. We are not thinking about Afghanistan as well: yes, we respect them as our opponent but it's important for us to go out there and give more than our 100 percent," he said.
Rahane was roped in as stand-in skipper in the absence of regular captain Virat Kohli, who is currently undergoing rehabilitation for a neck injury that he sustained during his campaign with the Rajasthan Royals at the 11th edition of the Indian Premier League.
IMAGE: Afghanistan captain Asghar Stanikzai. Photograph: Afghan Cricket Board/Twitter.