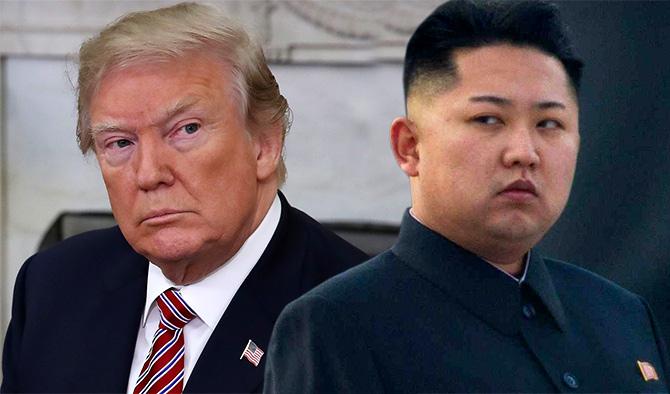 A number of people took to social media to express their thoughts about the much awaited Kim-Trump summit that is to be held in Singapore tomorrow.
Former NBA star Dennis Rodman is also set to attend the upcoming summit between President Donald Trump and North Korean leader Kim Jong Un.
Rodman is believed to have struck up an unlikely friendship with the North Korean leader, as per CNN.
In this reference, American actor George Takei called Trump's idea of taking Rodman to the summit a joke.
"When I joked that Trump asked Kanye West to the North Korean summit because he'd heard Kim Jung Un loves American basketball, I didn't think Trump was actually going to send Dennis Rodman. Like, actually send him. Now, that's the real joke," Takei tweeted.
Another person hoped that Kim convinces Trump to give up nuclear weapons."hopefully Kim will be successful in asking America to be a peaceful nation and give up nuclear weapons #KimJongUn #kimtrumpsummit," a Twitterer said.
A political commentator and columnist Matthew Hooton tweeted, "Doesn't all the attention #KimJongUn is getting from @realDonaldTrump just tell other dictators to get nukes as soon as possible, to get their own version of the #KimTrumpSummit?," Hooton said.
In May, Trump cancelled the meeting with Kim, blaming hostility and anger displayed by North Korea regarding the US-South Korea 'Max Thunder' military drills.
The deadlock regarding the fate of the summit broke after Vice-Chairman of the North Korean ruling Workers' Party's Central Committee, Kim Yong Chol visited the White House along with a letter written by Kim and met the US President. -- PTI