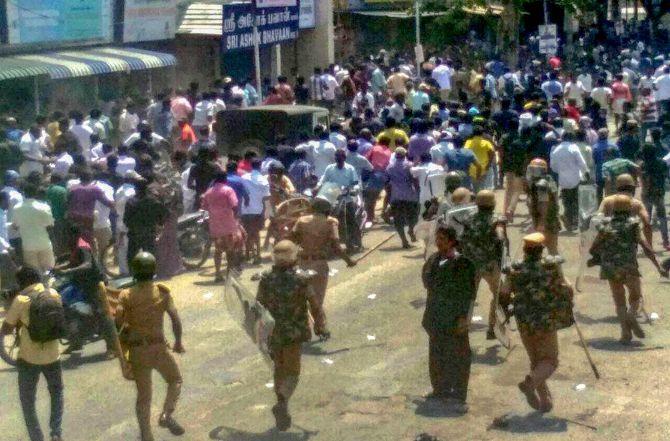 More than two weeks after 13 people were killed in police firing during anti-Sterlite protests in Turicorin, two deputy tahsildars who allegedly gave the order to the force to open fire, have been transferred.
Deputy tahsildars Kannan and Sekar were transferred to Kayathaaru and Srivaikuntam respectively by district collector Sandeep Nandoor, according to an official order.
Thirteen people were killed in the police firing on May 22 and 23 after protests for closure of the plant over pollution concerns turned violent in Tuticorin.
The Tamil Nadu government last month appointed a one-person commission of inquiry headed by a retired judge of the Madras high court to probe the violence in Tuticorin.
The State Human Rights Commission has also initiated an inquiry into the matter.
On May 28, the government ordered the state pollution control board to seal and "permanently" close the Vedanta group's copper plant, following the violent protests.