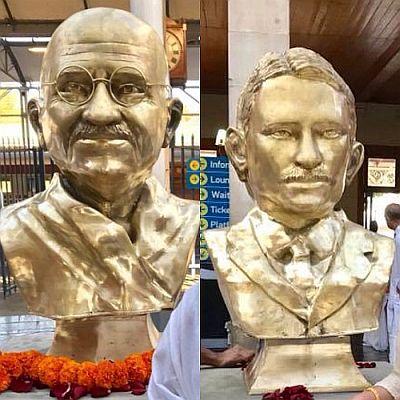 Tushar Gandhi @TusharG "These are the two sides of the two faced Statue of Bapu at Peitermaritzburg Station. It's best melted!"
Yesterday, External Affairs Minister Sushma Swaraj went on a a train journey from Pentrich to Pietermaritzburg, a railway station where a young Mahatma Gandhi was thrown out of a "whites-only" compartment, an incident that acted as a catalyst for him to practice Satyagraha.
Swaraj, who is in South Africa on a five-day visit, also planted a sapling in the Phoenix settlement where Mahatma Gandhi had developed his philosophy of non-violence during his stay in South Africa.