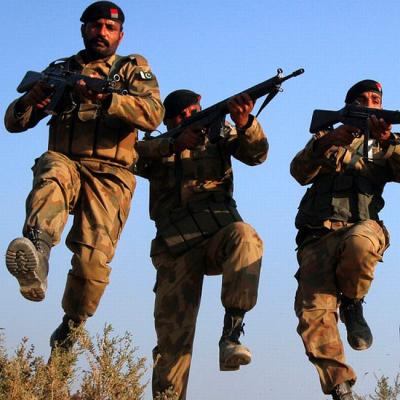 Pakistan Defence Minister Khurram Dastgir on Tuesday said the Pakistan government will respond robustly to any aggression from India's side.
Datgir's remark comes a day after his Indian counterpart Nirmala Sitharaman said Pakistan will pay for the attack on an Army base in Jammu region which claimed seven lives.
"Any Indian aggression, strategic miscalculation or misadventure regardless of its scale, mode, or location will not go unpunished and shall be met with an equal and proportionate response. We will defend robustly every inch of Pakistan's soil," Pakistan Defence Minister said.
Earlier on Monday, addressing a press briefing regarding the Sunjuwan base attack and combing operation conducted by the Indian Army, the Defence Minister repeatedly said: "Pakistan will have to pay for the misadventure." --
ANI