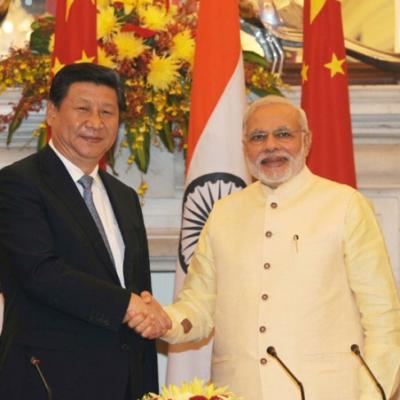 America's intelligence chief today said that he expects tensions between India and China will continue despite the negotiated settlement to their three-month border standoff in August.
"China's growth may decelerate as the property sector cools and if Beijing accelerates economic reforms. India's economy is expected to rebound after headwinds from taxation changes and demonetisation," Dan Coats, Director of National Intelligence, said in his testimony before the Senate Select Committee on Intelligence.
"We expect relations between India and China to remain tense and possibly to deteriorate further, despite the negotiated settlement to their three-month border standoff in August, elevating the risk of unintentional escalation," Coats said during the hearing on 'Worldwide Threat Assessment' of the US intelligence community.
In East Asia, Coats said, China will continue to pursue an active foreign policy, 'especially in the Asia Pacific region', highlighted by a firm stance on its sovereignty claims in the East China Sea (ECS) and South China Sea (SCS), its relations with Taiwan, and its pursuit of economic engagement across the region.
China, which has been reinforcing its hold on the disputed SCS with military installations in the shoals and reclaimed islands, claims sovereignty over almost all of it.
Coats said regional tension will persist due to North Korea's nuclear and missile programmes and simmering tension over territorial and maritime disputes in the ECS and SCS.
He also warned that Pakistan-supported terrorist groups would continue to carry out attacks inside India, thus risking escalation of tension between the two neighbours.
Pakistan, in fact, will continue to threaten US interests by deploying new nuclear weapons capabilities, maintaining its ties to militants, restricting counter-terrorism cooperation, and drawing closer to China, Coats said in his testimony.
"Militant groups supported by Islamabad will continue to take advantage of their safe haven in Pakistan to plan and conduct attacks in India and Afghanistan, including against US interests," Coats said.
He said Pakistan's perception of its eroding position relative to India, reinforced by endemic economic weakness and domestic security issues, almost certainly will exacerbate long-held fears of isolation and drive Islamabad's pursuit of actions that run counter to US goals for the region.
Without specifically referring to any terrorist incident by Pakistan-based groups, Coats told the lawmakers that he expects tension between the two Asian neighbours.
"Relations between India and Pakistan are likely to remain tense, with continued violence on the Line of Control and the risk of escalation if there is another high-profile terrorist attack in India or an uptick in violence on the Line of Control," Coats said. --
PTI
Read the
FULL STATEMENT