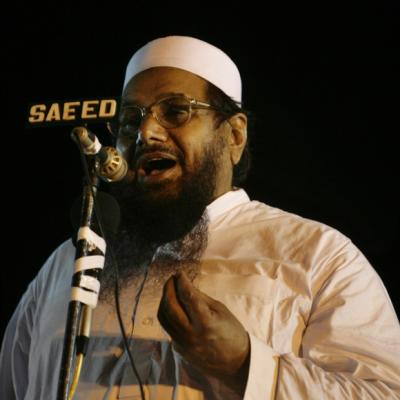 The banned Jamaat-ud-Dawa, an organisation headed by Mumbai-terror mastermind Hafiz Saeed, is using children to promote jihad against India.In a procession organised in Islamabad, JuD leader Sadaqat allowed his minor son to lead with a gun in his hand.
The protesters were holding a banner which said that Kashmir is the integral part of Pakistan and support would continue to be extended for the liberation of Kashmir.
The JuD is a charity wing of the Lashkar-e-Taiba, one of the largest and most Islamic of terrorist militant organisations in South Asia. It encourages children from parts of Pakistan and Kashmir to join the outfit and wage a jihad against India and the United States.
The organisation runs several madrassas or Islamic religious schools across Pakistan and brainwashes children into joining the holy war for the liberation of Kashmir.
They are also being used as human shields and also to organise anti-India or anti-U.S. protests. The United Nations had designated Hafiz Saeed a terrorist after the 26 November 2008 attacks in Mumbai, which killed 166 people. -- ANI