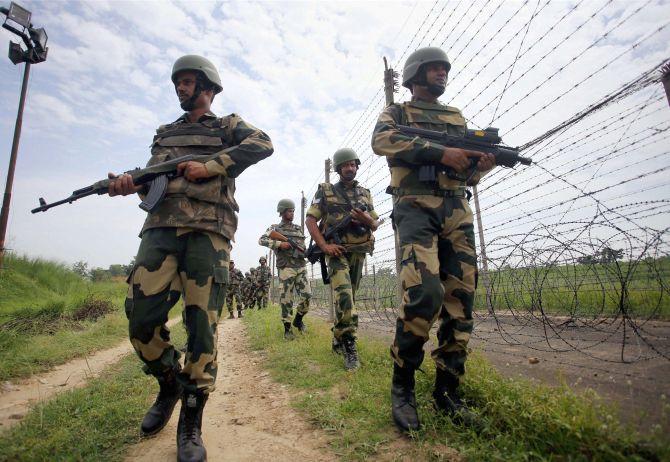 To ensure better interface between the public and the armed forces, various defence experts on Saturday emphasised the need to bring far more openness in military matters to mobilise public opinion in the larger interest of national security.
They were also of the opinion that there should be no politicisation of the defence forces, which was gradually creeping into the system.
These views were expressed by the experts during an interactive session on 'Valour, History, Politics and Media' on the second day of Military Literature Festival-2018 in Chandigarh, a Punjab government release said.
The discussions were mainly focused on the role of cinema and media in highlighting the heroic deeds of armed forces, the release said.
The penalists included Lt Gen (retd) N S Brar, Lt General (retd) T S Shergill.
The defence experts also underscored the need to have direct connect between common masses and armed forces to realise the hardships faced by the army personal and their 24X7 arduous nature of duty to safeguard the borders from internal as well as external aggression, the release said.
Sharing his views, Lt Gen (retd) Shergill said that the media should play a pro-active role in boosting the morale of the armed forces to enable them to discharge their duties diligently with a sense of utmost professional commitment to safeguard the integrity, security and sovereignty of our country.
He cited the 26/11 Mumbai terror attack, when the media was telecasting real-time, which led the perpetrators to know about the counter insurgency operations.
He exhorted the media to discharge their duties by exercising restraint, especially while reporting on defence matters of sensitive nature.
Lt Gen (retd) N S Brar underlined the need for general debates in the public domain on matters related to National Security and defence forces.
Thus, intimate interface was required more frequently between the government and defence forces on issues of higher defence management, he added. -- PTI