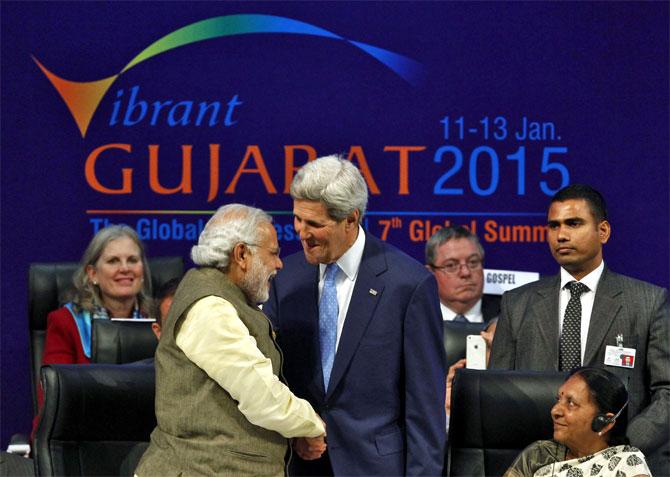 Curious, isn't it, that Prime Minister Narendra Modi began his five-year term with a visa ban on him by the United States and is now ending it with an American 'boycott'?The snub publicly administered by Washington by refusing to participate in the Vibrant Gujarat Summit 2019 (January 18-20) can only be deliberate. A high-level delegation from Gujarat held 'road shows' in American cities -- New York, Chicago, etc.-- to drum up interest but of no avail.
Read MK Bhadrakumar's column
here.
Image: Prime Minister Narendra Modi with the then US Secretary of State John Kerry at the Vibrant Gujarat Summit in Gandhinagar in 2015..