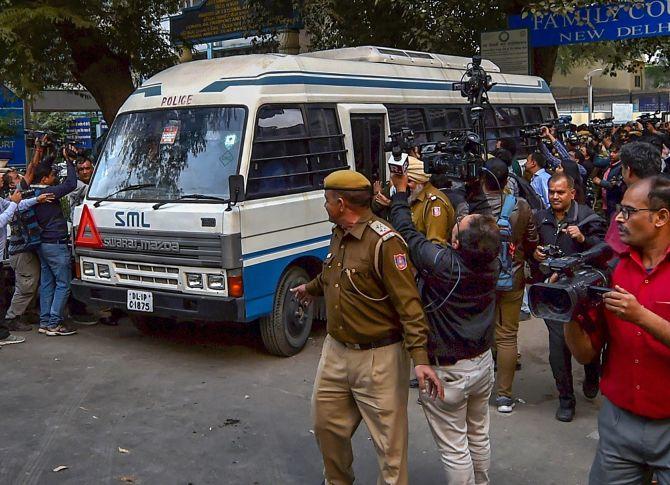 Prime Minister Narendra Modi, while calling Congress party the architect of corruption, on Wednesday said that 'rajdaar' (Christian Michel) would reveal all secrets in the AgustaWestland VVIP chopper scam.
Prime Minister Modi, who was addressing an election rally at Sumerpur in Pali district, said, "During the UPA's (United Progressive Alliance) rule, AgustaWestland VVIP chopper scam took place.
"After we came to power at the Centre, the investigation was conducted into the matter."
"One person (Christian Michel) from Dubai has been found involved in the case. Now 'Rajdaar' will reveal all secrets. We don't know how far this issue will go," added Prime Minister Modi.
On Tuesday, Michel was extradited to India from Dubai.
Modi also hit out at Congress president Rahul Gandhi and UPA chairperson Sonia Gandhi for their alleged involvement in the National Herald case.
"We won in the Supreme Court on Tuesday. The apex court said that the Central government has the right to reassess the income tax returns of Sonia Gandhi and Rahul Gandhi," he said. -- ANI
IMAGE: The van carrying Christian Michel, the alleged middleman in the multi-crore AgustaWestland chopper deal, leaves after he was produced at a CBI court in Patiala House Courts, New Delhi, on Wednesday. Photograph: Manvender Vashist/PTI Photo