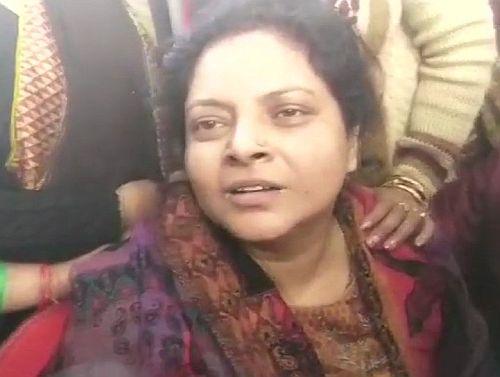 Wife of slain Bulandshahr policeman Subodh Kumar Singh said he worked with utter honesty and took all the responsibility on himself. "This is not the first incident. He had bullet injury twice before. But now nobody is giving him justice. Justice will be done only if his killers are killed," the grieving wife said.
Singh's family and the police department paid their last tributes to the inspector who died after being shot by people protesting over alleged cow slaughter at his residence in Etah.
Meanwhile, the family of a youth who had also died over the alleged illegal cow slaughter here has refused to conduct his last rites until the government assures it of Rs 50 lakh compensation, pension to parents and a police job to his kin.
Sumit Kumar's father Amarjeet Singh, 55, also demanded state funeral to his son as was accorded to Inspector Subodh Kumar.
On Monday, he suffered gunshot injury when a mob went on a rampage over rumours of cow slaughter.