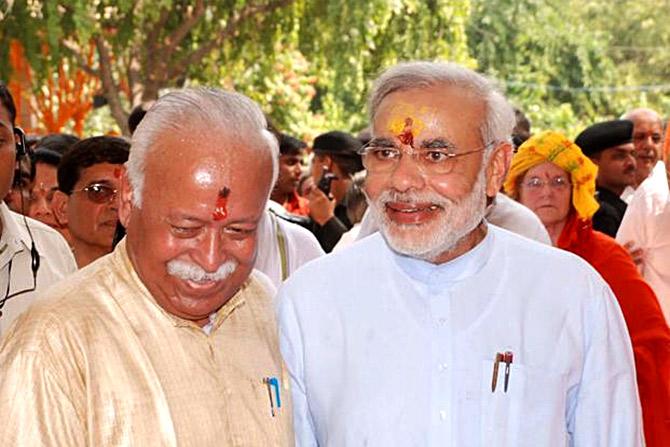 Taking a dig at the BJP government, the Rashtriya Swayamsewak Sangh wondered why an act cannot be passed for the construction of a grand Ram temple in Ayodhya while a huge statue of Sardar Vallabhbhai Patel can be built in Gujarat.
Addressing a public rally, senior Sangh leader Dattatreya Hosabale said though a separate bench has been formed by the Supreme Court, which is hearing the Ayodhya title suits, no decision has been taken yet on the pending issue.
"If Sardar Patel's statue can be erected on the banks of the Narmada river (in Gujarat), why an act cannot be passed to build a giant Ram temple?" questioned Hosabale, the Sah Sarkaryavaah or Joint General Secretary of the RSS.
Prime Minister Narendra Modi had inaugurated an imposing 182-metre statue of the country's first Home Minister, touted as the world's tallest, on 31 October at Sadhu Bet near Sardar Sarovar Dam in Narmada district.
In his annual Vijaya Dashmi rally in Nagpur this October, RSS chief Mohan Bhagwat had demanded a law to pave the way for construction of the temple in Ayodhya.