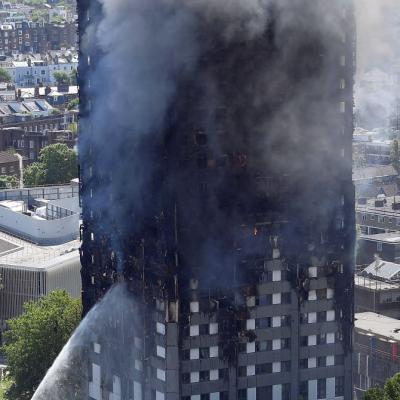 The Grenfell Tower blaze was fuelled by botched refurbishment decisions that went well beyond the use of flammable cladding panels and insulation, a report for the Metropolitan police has reportedly revealed.
Gaps around windows, wrongly fitted cavity barriers meant to stop fire, and dozens of missing or faulty door closers were also responsible for helping to spread rather than limit the fire that claimed 71 lives in June 2017, according to details that emerged on Monday.
A survivors group, Grenfell United, said the findings were shocking and showed an industry that is broken.
Fire investigators with BRE Global found that the 24-story building was essentially turned into a tinderbox by the 2014 to 2016 refurbishment, according to the 210-page report leaked to the Evening Standard.
Not only were the cladding and insulation materials used during the building makeover flammable, but the way the window frames were constructed helped fan the fire, the Standard reported.
The blaze started in a fridge in a fourth-floor apartment early June 14, 2017, the report said. Flames traveled through an open window, took hold of the cladding and consumed the entire 230-foot-tall building. It killed 71 people and left hundreds homeless.