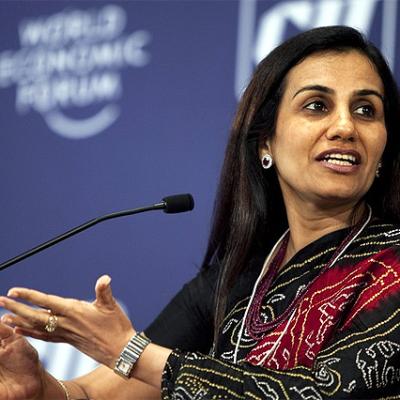 The income tax department on Tuesday issued a notice to Deepak Kochhars troubled firm NuPower Renewables over alleged tax evasion in connection with the Videocon loan case.
The notice was issued under Section 131 of the Income Tax Act, which allows authorities to conduct inquiries and summon assessees.
The department has issued a notice to NuPower Renewables, controlled by ICICI MD and CEO Chanda Kochhars husband, said an official.
Deepak Kochhar, founder & CEO of NuPower Renewables, has been asked to furnish details of I-T returns and his personal finances over the last few years. Details related to business transactions of NuPower Renewables have also been sought, added the official.
Notices have also been sent to those associated with the company. The department has sent a detailed questionnaire, seeking details of the firm's operations, to be answered by Deepak Kochhar.
The development comes after the CBI registered a preliminary enquiry in a case involving alleged payment made by the Videocon group to NuPower in lieu of a loan sanctioned by ICICI Bank. The bank has denied the allegations. CBI officials said Deepak Kochhar, who has been named in the PE, would be called for questioning soon.
-- Dilasha Seth/Business Standard