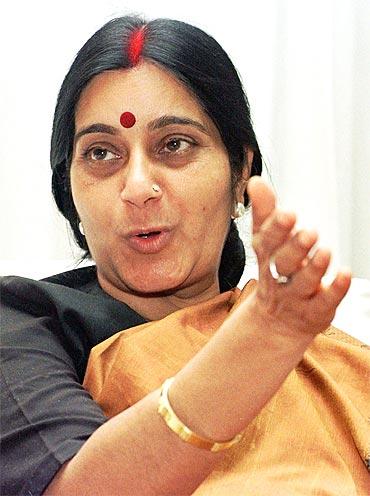 Sushma Swaraj on Tuesday formally took over as the Leader of the Opposition in the Lok Sabha, occupying the seat hitherto held by senior BJP leader L K Advani.
Speaker Meira Kumar introduced Swaraj to the House as new Leader of the Opposition.
Members, including UPA Chairperson Sonia Gandhi, welcomed Swaraj by thumping their desk.
Kumar thanked Advani, who was not present in the House, for his cooperation in the conduct of the proceedings "in a healthy and fruitful manner".
Swaraj succeeds Adavni who has been appointed working chairman of NDA and BJP parliamentary party chairman.