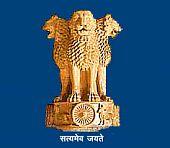 A Second Secretary-level woman diplomat working in the Indian High Commission in Islamabad has been arrested in New Delhi for allegedly passing on information to Pakistani intelligence agencies.
A promotee officer of Ministry of External Affairs, 53-year-old Madhuri Gupta, was arrested here four days back after she was summoned to Delhi on the pretext of discussions on the current SAARC summit meeting held in Thimpu, Bhutan, the sources said.
Sources in the Indian Intelligence Bureau told rediff.com that Gupta, who was working in the press wing of the Indian High Commission in Pakistan, was passing on sensitive information to Pakistani intelligence agencies for kickbacks.
Although she was not privy to anything political, as her wing was in no way connected to the political wing, Gupta was the liasoning officer between the Indian and other embassies in Pakistan. She will now remain in 10 days police custody where she will be interrogated by the police for more information.
The IB says that the nature of her job did not give her access to extremely sensitive information. There is surely no vital information that has been leaked out. However, it is still being viewed as an offence.
The IB further points out that her interrogation will lead them up to more such persons.

It is not possible to carry out such an operation single handedly and we are quite confident that she had more persons along with her who conducted similar operations, IB sources said.

Pakistan has many such persons on its payroll and Gupta will be able to tell us about them, they added.
Gupta has been with the Indian government since the past 30 years. She had served in New Delhi prior to being transferred to Nepal and later to Pakistan.

The IB says that they have been on her trail for nearly 8 months. Sources say that she had a clean record until two years back when she was approached by the Pakistan agencies to work for them and pass on information relating to the Indian government.

Gupta, who has been booked under the provisions of the Official Secrets Act, will now be grilled by a team of the Research and Analysis Wing, Indian Intelligence Bureau and also the East Delhi police (the part of Delhi that she hails from).
Simultaneously, the station head of Research and Analysis Wing (RAW) in Islamabad R K Sharma has also come under the scanner, official sources said.
The sources said Gupta, a spinster, is alleged to have been taking information from the RAW station head in Islamabad, which was passed to the Pakistani spy agencies.
The sources said that the role of Sharma had also come under scanner for allegedly abusing his position and passing information to Gupta.

Additional Inputs: PTI