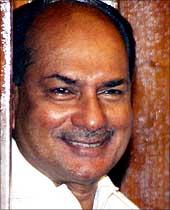 Amid the Sino-India spat over Arunachal Pradesh and Chinese investments in Pakistan occupied Kashmir, New Delhi on Thursday said it has adequate' infrastructure and military capability along its border with China, even as it sought a diplomatic dialogue to resolve the border dispute.
"By and large, the border with China is peaceful, except for occasional problems. They are strengthening the infrastructure and capabilities on their side of the border," Defence Minister A K Antony said while responding to a question in view of the recent strain in bilateral ties between Beijing and New Delhi
"We have adopted a two fold policy: seek a border solution through political and diplomatic dialogue and build adequate capabilities and infrastructure on our side of the border. This is what we are exactly doing," Antony told reporters at the end of his three-day Moscow visit.
India is upset over China's objection to the visit of Prime Minister Manmohan Singh to Arunachal Pradesh. It took a strong view of Chinese President Hu Jintao's remarks that his country will continue to engage in projects in the territory of Jammu and Kashmir illegally occupied by Pakistan.