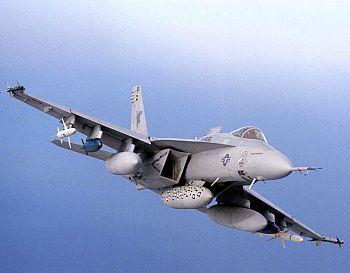 The depleting squadron strength in the Indian Air Force has become a major cause of concern for the government. Hence, it is looking forward to seal at the earliest a $10 billion deal and procure 126 Multi Medium Role Combat Aircrafts in order to stay ahead in terms of combat edge/air-superiority over adversaries like Pakistan.
The trials for the MMRCA deal are on in Bengaluru at the Hindustan Aeronautics Limited airport. The Boeing F/A-18IN Super Hornet is the first aircraft among the six global contenders to be put on flight evaluation and performance trials.
The other five contenders in the fray are Lockheed Martin's F-16 Super Viper IN, EADS Eurofighter Typhoon, Russian MiG-35, Sweden's Grippen and Dassault Aviation's Rafale. These aircraft will have to undergo flight evaluation and performance trials in hot and humid conditions.

The next round of the tests will be held in Jaisalmer and Leh. While the aircraft will be put to test on desert conditions at Jaisalmer, at Leh they would be tested for high altitude performance.
In Bengaluru, the competing aircraft were put to various trials. Besides, parameters were assigned for the contenders and the evaluation was done on the basis of their performance.

Each contender had been asked to bring in two aircraft along with technical and maintenance crew.
Boeing, the first to undergo trials, had flown down two aircraft especially for the tests. The IAF has selected a team to test the aircraft during the trials, which was led by Wing Commander Suneet Krishna, who has been the test pilot for India's Light Combat Aircraft.
Sources in the Indian Air Force (IAF) told rediff.com that the 126 MMRC aircraft will stem the depleting fighter squadrons. The tests being conducted at Bengaluru are the first of the three trials to be carried out in India.

Image: Boeing F/A-18IN Super Hornet in action
Reportage: Vicky Nanjappa in Bengaluru