It is ours: Sonia Gandhi on women's reservation bill
September 19, 2023 10:29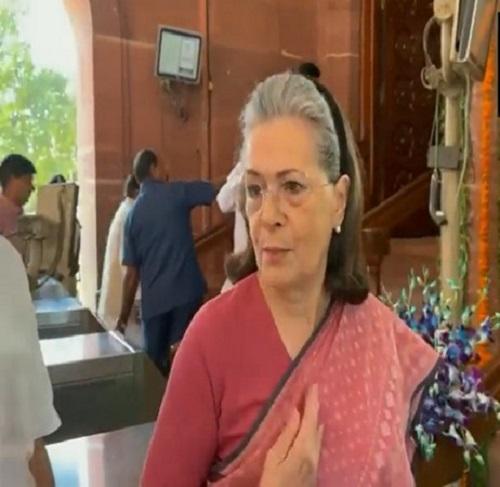 Sonia Gandhi arrives at Parliament for special session/ANI
The Congress' parliamentary party chief Sonia Gandhi on Tuesday said the women's reservation bill "is ours", amid speculation that the bill may be tabled in Parliament.
The Congress on Monday said it welcomed the reported move as the party has been raising the demand for long. Asked about the bill when she was entering Parliament on Tuesday, Gandhi said, "It is ours, apna hai."
In a post on 'X' a day back, Congress general secretary Jairam Ramesh said, "We welcome the reported decision of the Union Cabinet and await the details of the Bill."
"This could have very well been discussed in the all-party meeting before the Special Session, and consensus could have been built instead of operating under a veil of secrecy," he said. -- PTI
« Back to LIVE
TOP STORIES