U'khand tunnel collapse: 6" pipeline a gamechanger
November 21, 2023 15:26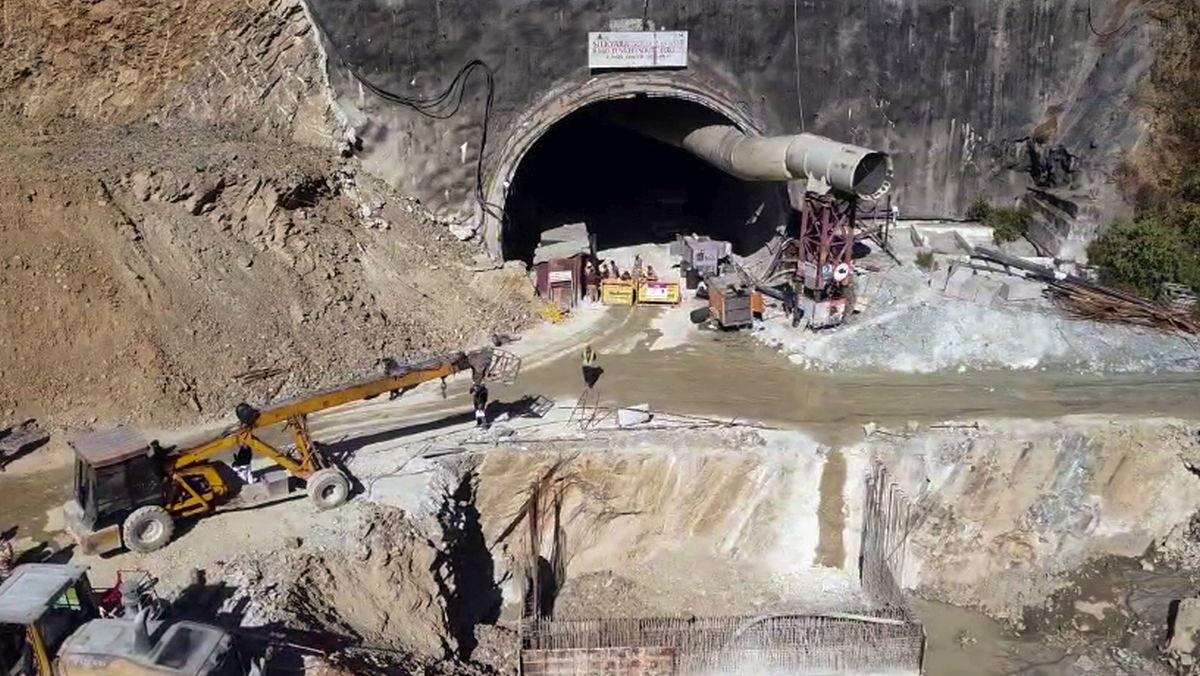 Tuesday morning brought some relief for family members of the 41 workers trapped inside the Silkyara tunnel for nine days here as the newly inserted six-inch pipeline made communicating with them easier.
The family members said they could hear the workers clearly through the new pipeline, which will also be used for sending larger quantities inside the tunnel.
An alternative 6-inch pipeline was pushed in through the rubble of the collapsed tunnel on Monday.
Till Monday, a four-inch existing tube was being used to supply oxygen and items like dry fruits and medicines into the section of the tunnel beyond the rubble of the collapsed portion.
Sunita Hembrum, whose brother-in-law Pradeep Kisku, is among the trapped labourers, said he is doing fine.
"I talked to him this morning. Oranges have been sent to them through the new food pipe. Efforts are also being made to send khichdi to them. He is fine," Hembrum, who has come from Bihar's Banka, told PTI.
She said it was easier to communicate through the new food pipe.
"Earlier, we had to shout to make ourselves audible but today his voice was clear," she added.
Jaimal Singh Negi, whose brother Gabbar Singh is also trapped inside the tunnel, said communication has definitely become better with the insertion of the new pipe but the real challenge of rescuing the workers remains.
"The new food supply pipeline has also made it easier to supply better food in larger quantities to them, which is a good thing. Otherwise the situation remains the same," said Negi, who spoke to his brother.
The workers are talking to each other and keeping each other's morale high, he said.
However, a worker's father, Chaudhary, claimed he was not being allowed to talk to his son Manjit. "It has been nine days since I came here. I was allowed to talk to Manjit only once, soon after I came here. But now I am not being allowed to go inside and talk to him," Chaudhary complained. -- PTI
« Back to LIVE
TOP STORIES