Pro-Palestine WC final pitch intruder gets bail
November 21, 2023 22:48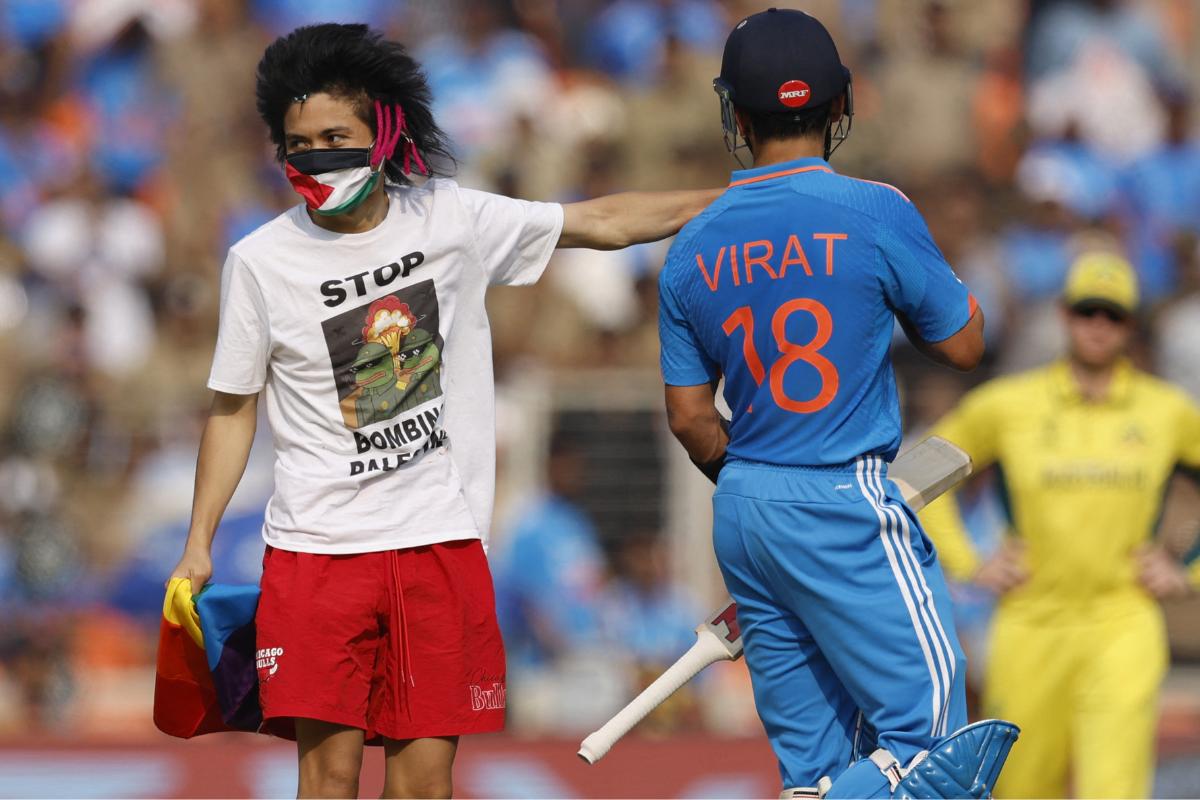 A court in Gandhinagar in Gujarat on Tuesday granted bail to an Australian, arrested for intruding on the pitch during the ICC World Cup cricket final wearing a pro-Palestine T-shirt.
A day earlier, the accused, Wen Johnson, was remanded in police custody for a day by the court.
Johnson was produced before the court on Tuesday evening which released him on bail on conditions that he would cooperate in the probe and deposit his passport with the court, said a senior city crime branch official. Johnson had evaded security and reached the pitch at Narendra Modi Stadium in Ahmedabad when Virat Kohli was at the crease during the final game against Australia on Sunday afternoon. He was immediately apprehended by security personnel. Johnson was arrested by the police on charges of criminal trespass and causing hurt to deter public servants from doing their duty. The investigation was handed over to the city crime branch on Monday which took Johnson's custody from the police and produced him before the court in Gandhinagar to seek his remand for further investigation. As per the FIR, Johnson entered the stadium as a common spectator. He jumped the railing and then ran towards the pitch after pushing aside policemen in his desperate attempt to hug Kohli.
« Back to LIVE
TOP STORIES