Indo-US Joint Special Force Exercise 'Vajra Prahar' begins in Meghalaya
November 21, 2023 18:46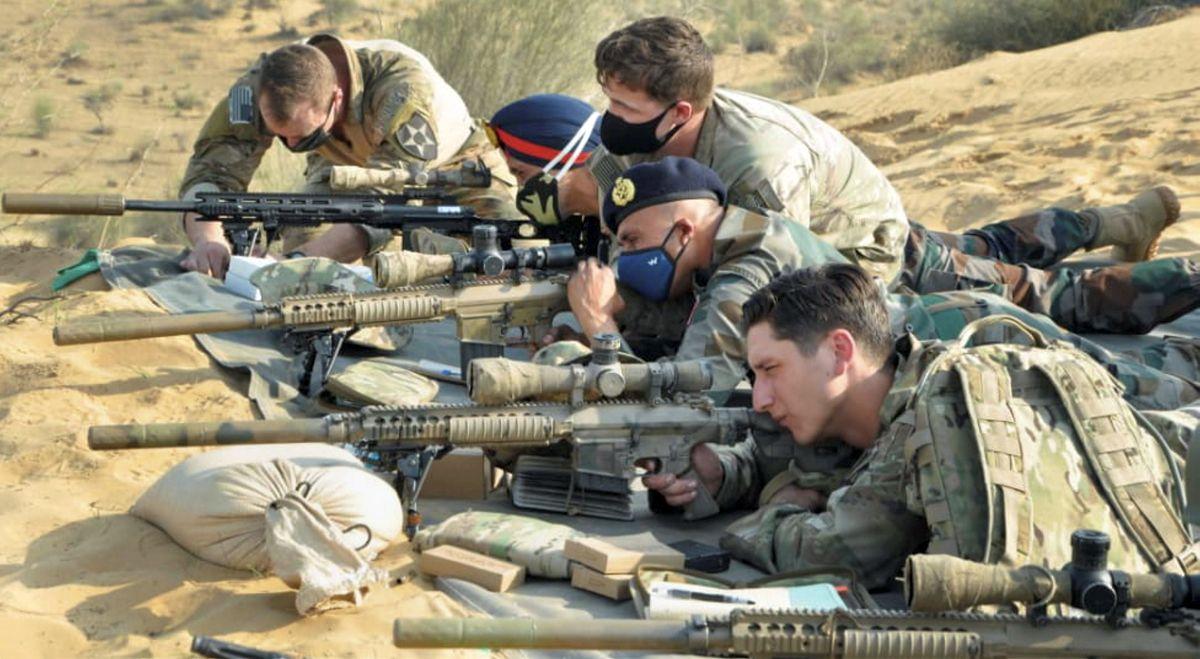 File image
The 14th edition of the Indo-US Joint Special Forces exercise 'Vajra Prahar, 2023' began at the Joint Training Node in Meghalaya's Umroi Cantonment on Tuesday.
The US contingent is represented by personnel from the 1st Special Forces Group of US Special Forces while the Indian Army contingent is led by Special Forces personnel from the Eastern Command, a Defence release said.
The 20-day exercise 'Vajra Prahar' is a joint exercise conducted between the Indian Army and US Army Special Forces with the aim to share best practices and experiences in areas such as joint mission planning and operational tactics.
The first edition was conducted in the year 2010 in India and the 13th edition of the Indo-US Joint Special Forces exercise was conducted at the Special Forces Training School, Bakloh (HP).
During the course of the next three weeks, both sides will jointly plan and rehearse a series of special operations, counter-terrorist operations, airborne operations in simulated conventional and unconventional scenarios in mountainous terrain.
The key highlights include combat free fall insertion of troops from stand-off distances, waterborne insertion of troops, precision engagement of targets at long ranges, combat air controlling of fixed wing and rotary wing aircraft, besides airborne insertion and sustenance of troops, according to the release. -- PTI
« Back to LIVE
TOP STORIES