Hope floats, say families of trapped tunnel workers
November 21, 2023 10:33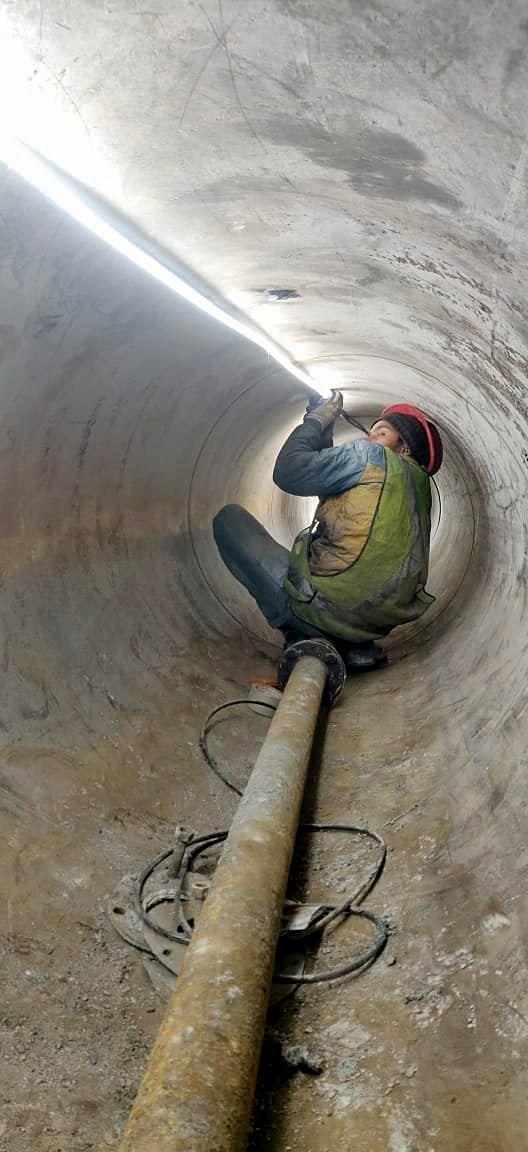 Visuals of workers trapped inside Uttarkashi's Silkyara tunnel for the past 10 days emerged on Tuesday morning, has given new hope for worried relatives, some of whom are camping outside the site of the collapsed structure.
Earlier today, rescuers managed to insert an endoscopy camera into the tunnel and first visuals captured showed the 41 workers had ample space had light inside the tunnel for them to move about.
The endoscopic flexi camera visuals showed the workers speaking to rescue teams and informing them that they were healthy and well.
Rescuers have begun the process of laying a pipeline inside the tunnel to bring all the workers out. Various agencies, including tunnelling experts from overseas, have been roped in on war footing.
The wife of one of the trapped workers told ANI that the visuals showing their family members safe has given her hope that they will get out soon.
"I could not see my husband in the video...Whenever I get to see my husband, then only I can say he is safe. But yes, hopes are high that they will be rescued soon. Ummeed jagi he," she said.
On Monday a six-inch-wide pipeline was pushed in through the debris of the collapsed portion into the tunnel to create an alternative lifeline for the stranded workers.
For the first time since the collapse incident on November 12, hot Khichdi was supplied to the workers through this pipeline.
Till now they were surviving on dry fruits, puffed rice and chana.
Workers will also be later provided with mobiles and chargers that will be sent inside the tunnel through the 6-inch lifeline, rescue operation in-charge Colonel Deepak Patil had earlier said. -- ANI
« Back to LIVE
TOP STORIES