Hamas leader claims truce deal with Israel 'close'
November 21, 2023 11:46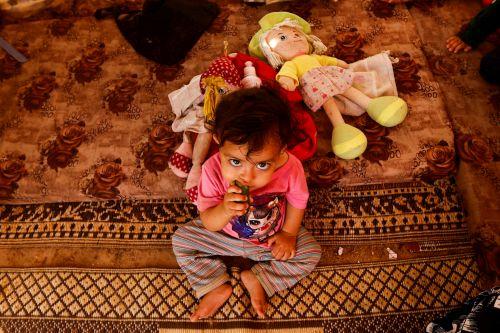 A Palestinian child at a hospital. Ibraheem Abu Mustafa/Reuters
Hamas leader Ismail Haniyeh has claimed that the terror group is nearing an agreement on a "truce" with Israel amid the ongoing war in Gaza, Times of Israel reported on Tuesday.
In a statement posted to Telegram, the Doha-based Hamas politburo head, Haniyeh said that Hamas gave its response to Qatar and other mediators. "The movement delivered its response to the brothers in Qatar and the mediators, and we are close to reaching a truce agreement," CNN quoted Haniyeh as saying.
Meanwhile, Israel Prime Minister Benjamin Netanyahu met with the families of Israelis being held hostage in Gaza and reiterated his commitment to secure their releases, calling it "a sacred and supreme mission".
"We will not let up until they are returned, and this is the responsibility of me and the war cabinet," he said in a statement. "I listened to the pain of the families. We spoke heart-to-heart. I shared with them as much as I could about the diplomatic, intelligence and operational efforts we are leading around the clock," Netanyahu said.
He added, "We will not stop fighting until we bring our hostages home, destroy Hamas and ensure there will no longer be a threat from Gaza." In another development, the Israel Defense Forces (IDF) announced the deaths of two more soldiers killed fighting in the northern Gaza Strip, bringing the death toll in the ground operation against Hamas to 68.
« Back to LIVE
TOP STORIES