NIA moves Delhi HC seeking death for Yasin Malik
May 26, 2023 20:27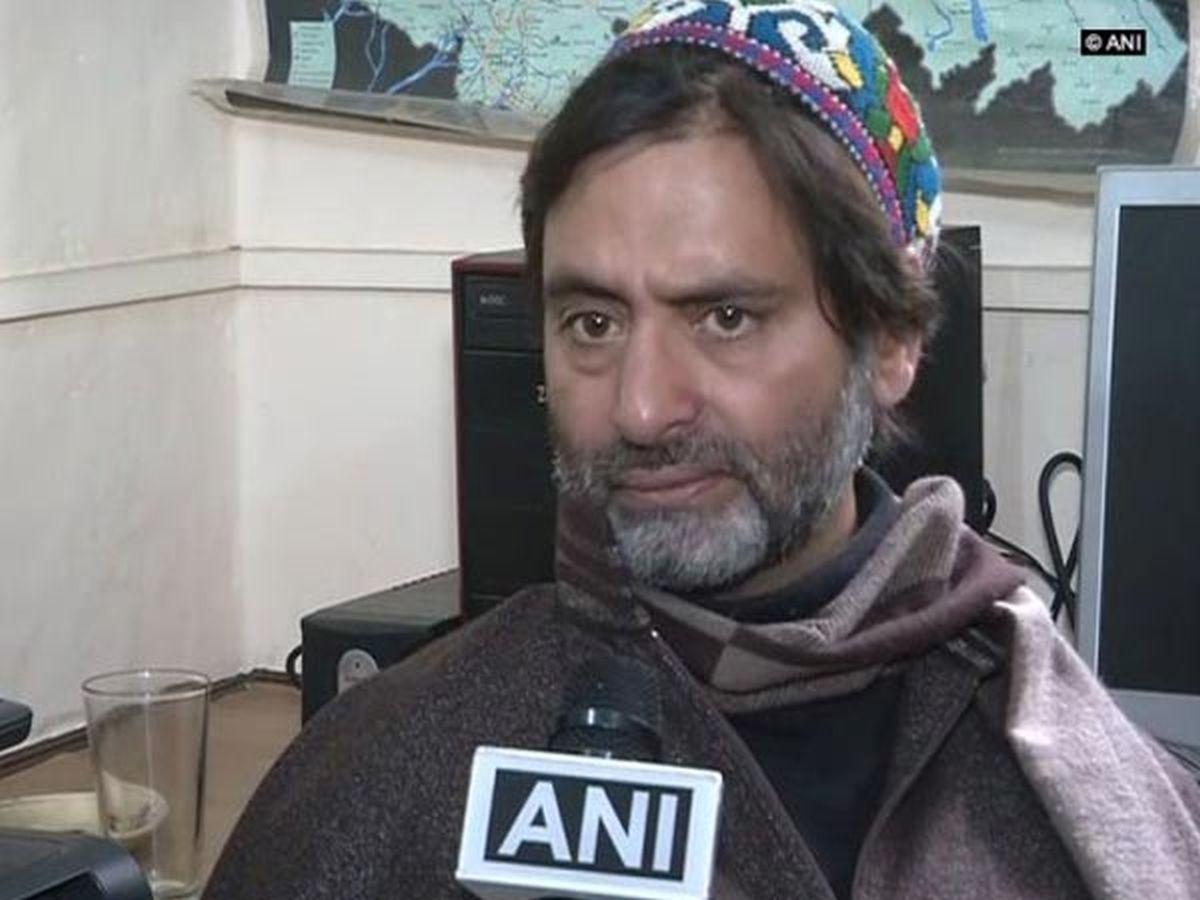 The National Investigation Agency (NIA) Friday approached the Delhi high court seeking death penalty for separatist leader Yasin Malik, who was awarded life term by a trial court in New Delhi in a terror funding case.
The plea by the agency has been listed for hearing on May 29 before a bench of Justices Siddharth Mridul and Talwant Singh.
On May 24, 2022, a trial court in New Delhi had awarded life imprisonment to Malik, Jammu Kashmir Liberation Front (JKLF) chief, after holding him guilty for various offences under the stringent Unlawful Activities (Prevention) Act (UAPA) and the Indian Penal Code.
The trial court, which had rejected the NIA's plea for capital punishment, had said the crimes committed by Malik struck at the 'heart of the idea of India' and were intended to forcefully secede Jammu and Kashmir from Union of India.
These crimes were intended to strike at the heart of the idea of India and intended to forcefully secede J-K from UOI. The crime becomes more serious as it was committed with the assistance of foreign powers and designated terrorists. The seriousness of crime is further increased by the fact that it was committed behind the smokescreen of an alleged peaceful political movement, the trial court had said.
It had noted that the case was not the rarest of rare, warranting death penalty. The maximum punishment for such an offence is death penalty.
The life term was awarded for two offences -- Section 121 (waging war against government of India) of the IPC and Section 17 (raising funds for terrorist act) of the UAPA.
According to the Supreme Court, life imprisonment means incarceration till the last breath, unless the sentence is commuted by the authorities.
The court had awarded Malik 10-year jail term each under sections 120 B (criminal conspiracy), 121-A (conspiracy to wage war against the government of India) of the IPC and sections 15 (terrorism), 18 (conspiracy for terrorism) and 20 (being member of terror organisation) of the UAPA.
It had also awarded five-year jail term each under sections 13 (unlawful act), 38 (offence related to membership of terrorism) and 39 (support given to terrorism) of UAPA.
Malik had on May 10 last year told the Delhi court he was not contesting the charges levelled against him that included acts of terrorism and sedition.
The court had framed the charges against Kashmiri separatist leaders including Farooq Ahmed Dar alias Bitta Karate, Shabbir Shah, Masarat Alam, Md Yusuf Shah, Aftab Ahmad Shah, Altaf Ahmad Shah, Nayeem Khan, Md Akbar Khanday, Raja Mehrajuddin Kalwal, Bashir Ahmad Bhat, Zahoor Ahmad Shah Watali, Shabir Ahmad Shah, Abdul Rashid Sheikh and Naval Kishore Kapoor.
A charge sheet was also filed against Lashkar-e-Taiba (LeT) founder Hafiz Saeed and Hizbul Mujahideen chief Syed Salahuddin, both of whom have been declared proclaimed offenders in the case and are living in Pakistan. -- PTI

« Back to LIVE
TOP STORIES