Long years ago we...
May 26, 2023 11:01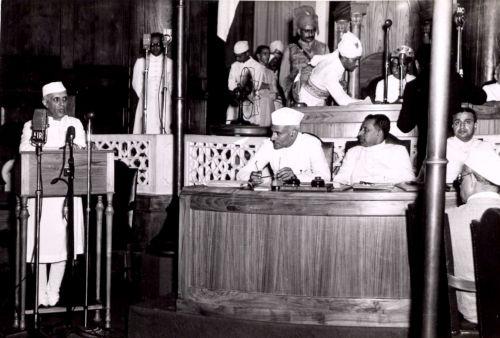 "... Then they entered the house in dignity, fanned by two boys with special fans of deer hair. One sannyasi carried a scepter of gold, five feet long, two inches thick. He sprinkled Nehru with holy water from Tanjore and drew a streak in sacred ash across Nehru's forehead. Then he wrapped Nehru in the pithambaram and handed him the golden scepter. He also gave Nehru some cooked rice which had been offered that very morning to the dancing god Nataraja in south India, then flown by plane to Delhi."
August, 1947. The scepter and the transfer of power.
« Back to LIVE
TOP STORIES