JD-U to hold fast in protest of PM inaugurating new Parliament
May 26, 2023 23:19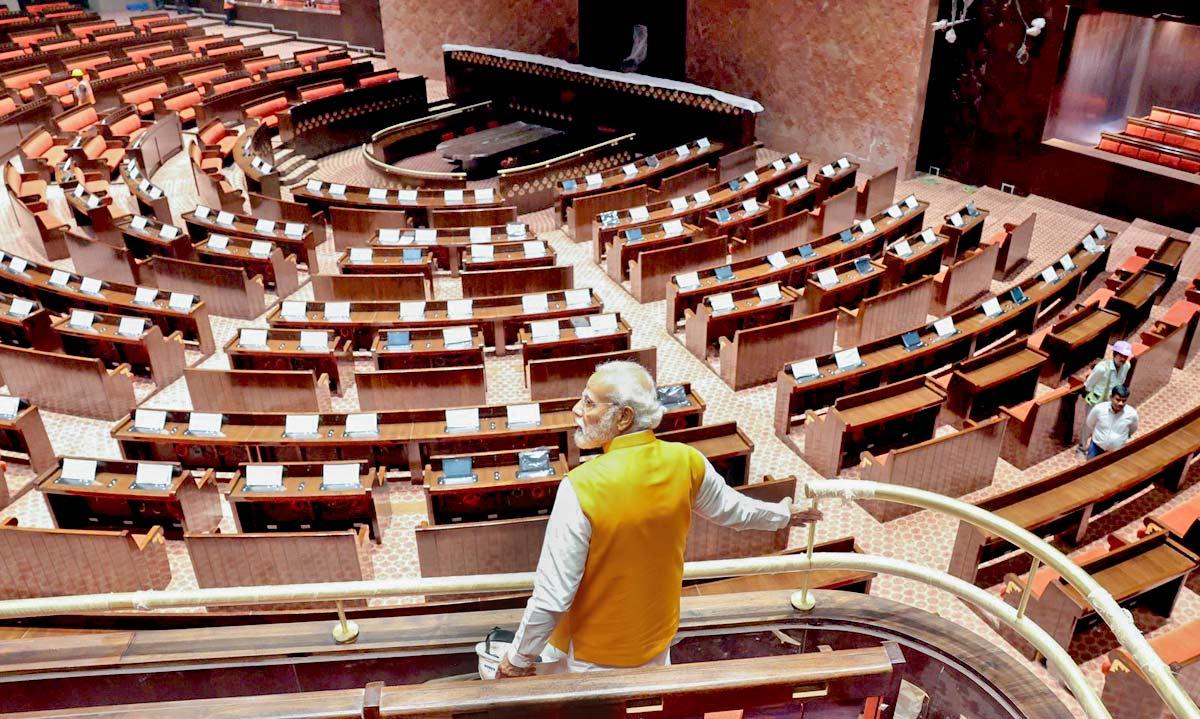 Bihar Chief Minister Nitish Kumar's Janata Dal-United on Friday announced that it will observe a day-long fast here on Sunday to protest the inauguration of the new Parliament building by Prime Minister Narendra Modi.
State JD-U president Umesh Singh Kushwaha said his party felt outraged over attempts to 'foist Modi constitution on the nation'.
"This government has been guilty of insulting Presidents belonging to depressed classes. The then President, a Dalit, was not invited to the function where the foundation stone for the new building was laid," said Kushwaha, in an obvious reference to Ram Nath Kovind.
"Now, a tribal woman is the President and she is being similarly insulted. The JD-U will not tolerate this," he said.
Around 20 parties opposed to the Bharatiya Janata Party have announced the boycott of the function, holding that President Droupadi Murmu should have been asked to inaugurate the building.
The JD-U leader added, "We will not tolerate attempts to foist Modi constitution in place of the one drafted by Babasaheb (B R Ambedkar)."

"Hundreds of our workers will observe fast in front of the statue of Babasaheb, close to the Patna high court," said Kushwaha.
The JD-U, which seems to have hardened its stance, has 16 MPs in the Lok Sabha besides a few in the Rajya Sabha, including Deputy Chairman Harivansh.
The hardening of stance comes a couple of days after the party announced that it will boycott the function, agreeing with the contention of the Congress and other parties that Murmu, and not Modi, should inaugurate the new building. -- PTI

« Back to LIVE
TOP STORIES