Imran thanks Pakistan govt for putting him on no-fly list
May 26, 2023 12:53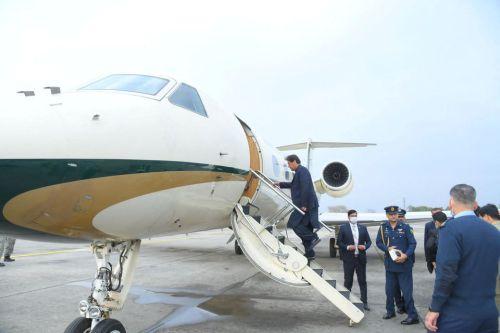 Unfazed after being placed on the no-fly list, Pakistan's former prime minister Imran Khan on Friday thanked the government for barring him from leaving the country, saying he has no plans to travel overseas as he neither owns properties nor has any businesses abroad.
Khan, his wife Bushra Bibi and other leaders and former assembly members of his Pakistan Tehreek-e-Insaf (PTI) party were reportedly barred from leaving the country on Thursday.
Taking to Twitter, Khan wrote: "I want to thank the government for putting my name on the ECL as I have no plans to travel abroad, because I neither have any properties or businesses abroad nor even a bank account outside the country."
"If and when I do get an opportunity for a holiday, it will be in our northern mountains, my favourite place on earth," he said. The Exit Control List (ECL) is maintained by the interior ministry and deals with individuals who are not allowed to leave the country due to pending court cases or for other reasons.
Earlier, the Samaa News channel reported on Thursday that the Pakistan government had barred Khan, his wife and at least 80 people from leaving the country. The federal government has decided to add the names of 80 people, including PTI Chairman Imran Khan and his wife Bushra Bibi, to the no-fly list, the report said.
« Back to LIVE
TOP STORIES