How will new Parl be inaugurated? Details here
May 26, 2023 08:58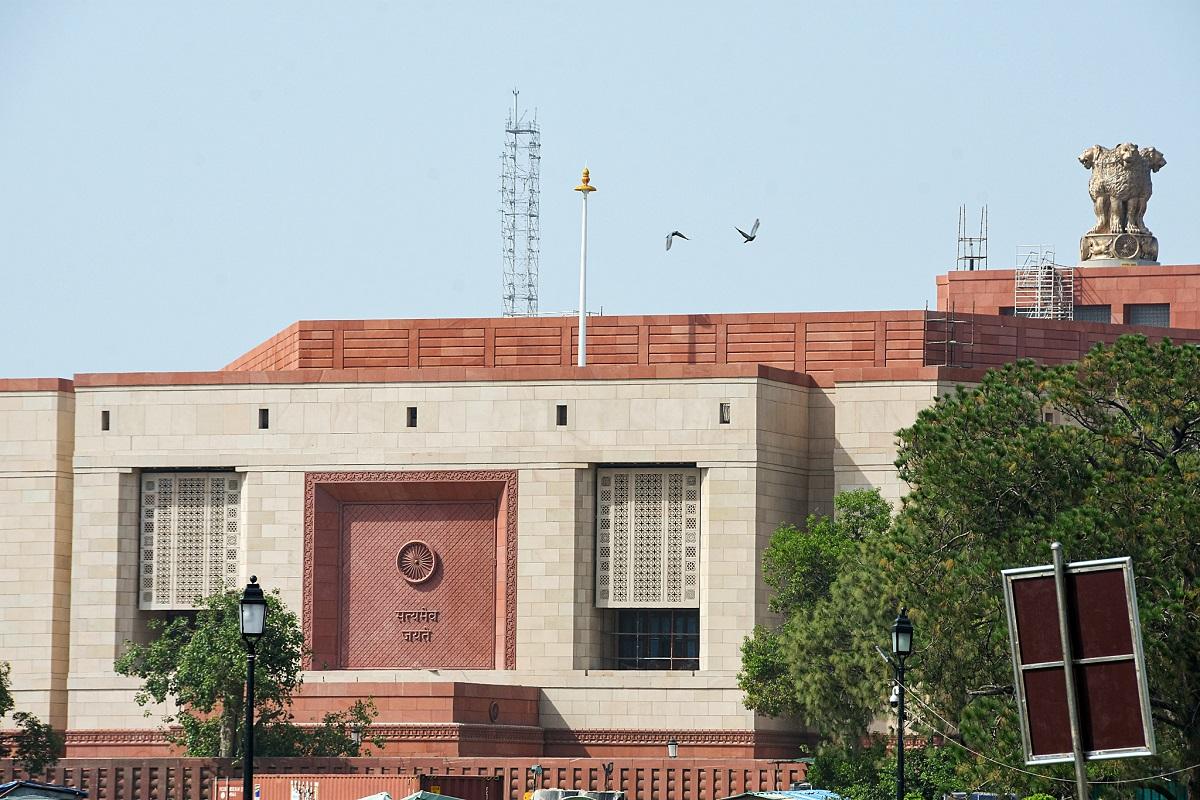 Prime Minister Narendra Modi and Lok Sabha Speaker, Om Birla will lead the inauguration ceremony of the new parliament building on Sunday, May 28, which will be dedicated to the nation.
Even though the exact details of the inauguration have not been made public, ANI has learnt through reliable sources that the inauguration will take place in two phases.
-- The rituals ahead of the inaugural ceremony will begin in the morning and is likely to be held in a pandal (canopy) near the Gandhi statue in Parliament. PM Modi, Lok Sabha Speaker, Om Birla, Rajya Sabha Deputy Chairman Hariwansh and some senior ministers in the government are likely to be part of the ceremony.
-- After the pujas, the dignitaries will walk around the premises of the Lok Sabha's chamber and the Rajya Sabha chamber in the new building.
-- The sacred 'Sengol' will be installed in the Lok Sabha chamber, right next to the Speaker's chair, after performing some rituals, for which priests from Tamil Nadu, including the original jeweller who designed it, will be present.
-- A prayer ceremony will also be organised on the premises of the new parliament building.
-- The morning phase will end at close to 9:30 am after which the second leg of the ceremony is expected to begin at noon with the singing of the national anthem in the Lok Sabha chamber in the presence of all the dignitaries including PM Modi.
-- A speech will be delivered by the Deputy Rajya Sabha Chairman, Hariwansh, who will further read a written congratulatory message on behalf of Rajya Sabha, Chairman, Jagdeep Dhankar. A written message by the President Droupadi Murmu will also be read out on the occasion.
-- Two short audiovisual films will also be showcased for the dignitaries present to talk about the process of construction of the new parliament, building and its significance.
-- The Lok Sabha Speaker, who is the custodian of the Parliament will also be making a speech on the occasion.
-- A slot has also been kept for the Leader of the Opposition in the Rajya Sabha to make his speech on the occasion. However, it is known that LoP Mallikarjun Kharge is unlikely to attend the ceremony on Sunday after the Congress party along with a host of opposition parties announced the boycott of the inauguration ceremony.
-- PM Modi will also be releasing a coin and stamp on the historic occasion and will also be making his speech on the occasion following which the Secretary-General Lok Sabha will deliver the Vote of Thanks to mark the closing of the ceremony, the sources told ANI.
Amid the boycott call by the opposition, the Centre has received a confirmed list of 25 political parties, including some which are not a part of the National Democratic Alliance (NDA), that will participate in the inauguration ceremony of the new Parliament building on May 28.
« Back to LIVE
TOP STORIES