Govt wakes up after 6 cheetah deaths, panel set up
May 26, 2023 15:06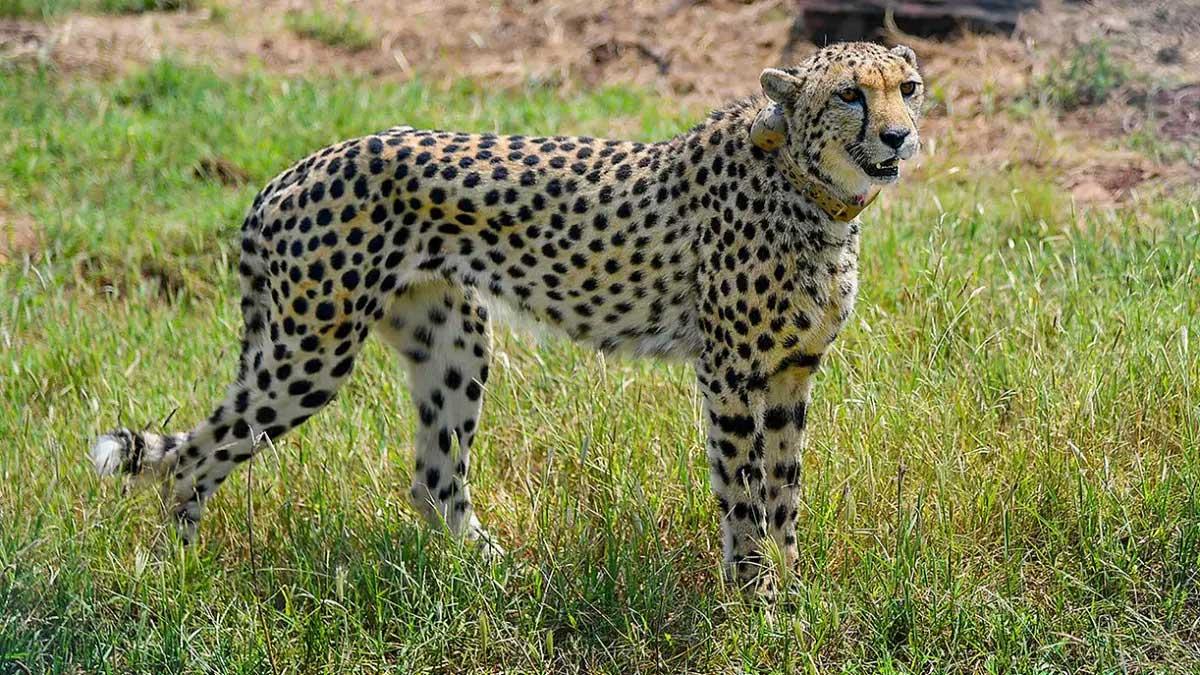 The Centre has set up an 11-member high-level steering committee to review and monitor the progress of the cheetah reintroduction programme and provide suggestions on the opening of the cheetah habitat for eco-tourism.
The decision to form the committee, which will be headed by Rajesh Gopal, Secretary General of Global Tiger Forum, came on Thursday shortly after news emerged about the death of two more cheetah cubs at the Kuno National Park in Madhya Pradesh.
Three adult cheetahs and three out of the four cubs born to a female Namibian cheetah, Sisaya, have died in around two months at the Kuno National Park, prompting questions from several experts on the suitability of the habitat and wildlife management.
The other 10 members include RN Mehrotra, former principal chief conservator of forest of Rajasthan; PR Sinha, former director of the Wildlife Institute of India; HS Negi, former APCCF, Wildlife; and PK Malik, former faculty at WII. GS Rawat, former dean of the WII; Mittal Patel, an Ahmedabad-based social worker; Qamar Qureshi, WII scientist and Inspector General of NTCA; and the MP's Principal Chief Conservator of Forest, Wildlife, and Chief Wildlife Warden are the other members.
A consulting panel of international cheetah experts, including Adrian Tordiffe, Veterinary Wildlife Specialist, University of Pretoria, South Africa; Laurie Marker, Cheetah Conservation Fund, Namibia; Andrew John Fraser, Farm Olivenbosch, South Africa and Vincent van dan Merwe, Manager, Cheetah Metapopulation Project, South Africa, will provide advice as an when required. An office memorandum issued by the National Tiger Conservation Authority (NTCA) said the high-level committee has been set up "to review, progress, monitor and (give) advice on the cheetah introduction" to the Madhya Pradesh Forest Department and the NTCA .
It will provide suggestions on the opening of the cheetah habitat for eco-tourism and on regulations in this regard.
The panel, which will be in-force for two years and will hold at least one meeting every month, will also provide suggestions on community interface and for their involvement in project activities.
Talking to PTI, South African wildlife expert Vincent van der Merwe had Thursday recommended fencing the cheetah habitats to circumscribe the overall threat to the big cats recently introduced in the country, prevent their "extreme ranging behaviour", and protect the prey from anthropogenic pressures such as poaching.
He said the reintroduction project is going to see even higher mortality in the next few months when cheetahs try to establish territories and come face to face with leopards and tigers at the Kuno National Park.
« Back to LIVE
TOP STORIES