'Dress code' for devotees imposed at 4 Nagpur temples
May 26, 2023 21:56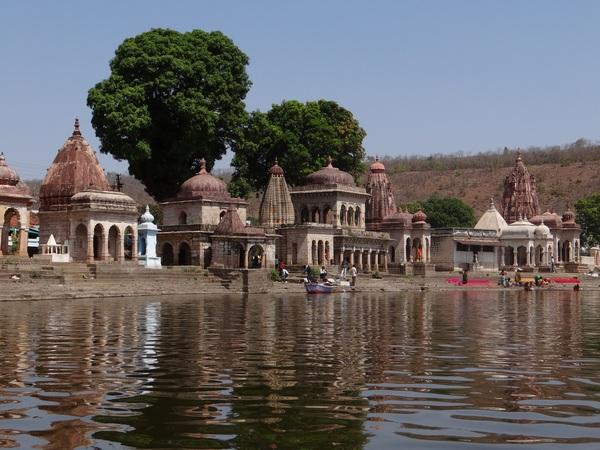 A 'Vastra Samhita' or dress code was introduced at four temples in Nagpur city on Friday, an association of temples in Maharashtra said.
The issue of dress code in places of worship was in news earlier this month when the famous Tulja Bhavani temple in the state tried to regulate how visiting devotees dress before withdrawing the fiat.
The Maharashtra Mandir Mahasangha (federation of temples in Maharashtra) has come out with a 'Vastra Samhita' for temples across the state, its coordinator Sunil Ghanwat told reporters in Nagpur.
It was implemented at Gopalkrishna temple in Dhantoli, Sankatmochan Panchmukhi Hanuman temple in Bellori (Saoaner), Brihaspati temple in Kanolibara and Durgamata temple in Hilltop area in Nagpur from Friday, he said.
Devotees should not wear 'objectionable' clothes, he said, adding that the decision was taken after a meeting of the Maharashtra Temple Trust Council in Jalgaon in February.
"The primary objective is to protect the sanctity of temples. Such codes are in place at many temples," Ghanwat claimed.
He would also request Maharashtra Chief Minister Eknath Shinde and deputy Chief Minister Devendra Fadnavis to implement the code at temples controlled by the government, he said.
A few days ago, the Tulja Bhavani temple in Osmanabad district tried to ban 'indecent' clothes such as shorts and Bermudas on its premises.
The order was withdrawn within hours after it caused outrage. -- PTI

« Back to LIVE
TOP STORIES