Bilkis Bano case convict shares stage with BJP MP
March 27, 2023 13:24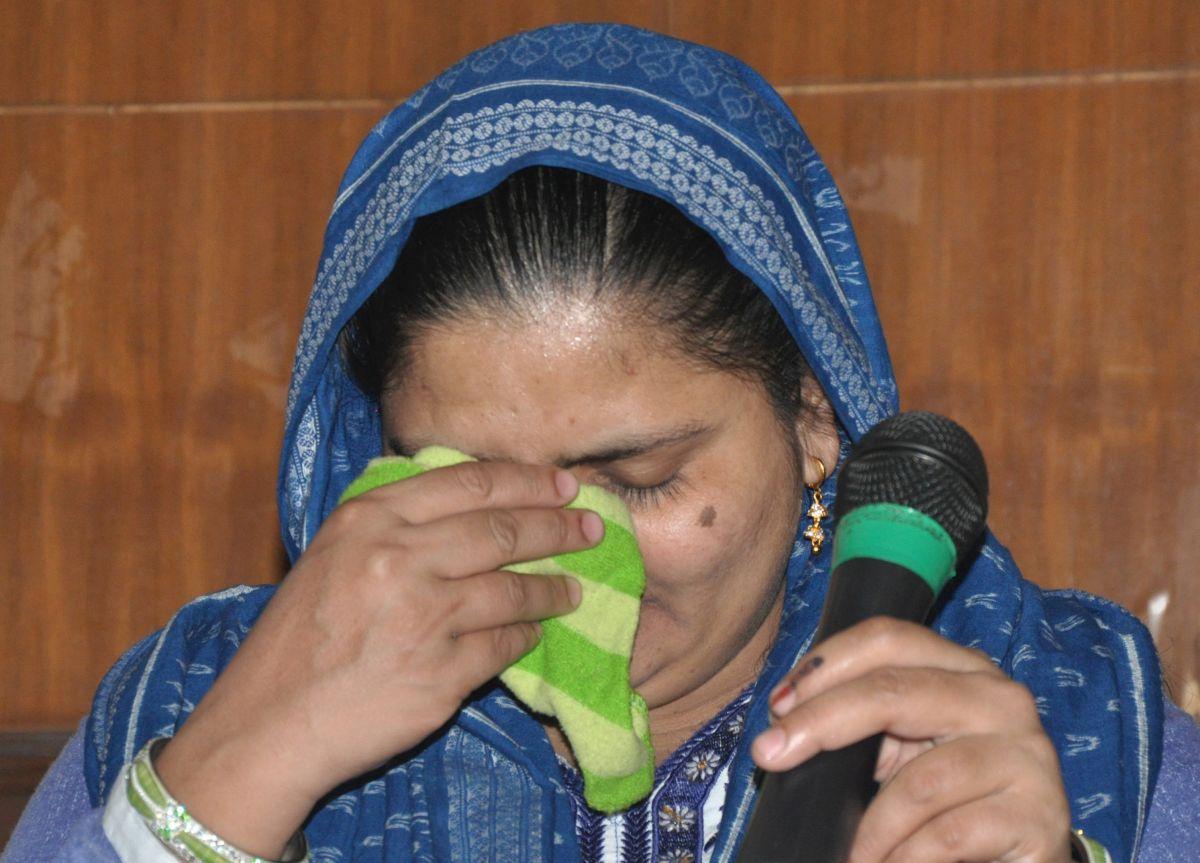 Bilkis Bano
One of the convicts in the 2002 Bilkis Bano gangrape and murder of her family members case, freed last year under Gujarat's remission policy, has shared the stage with BJP MP Jaswant Bhabhor and his MLA brother Shailesh Bhabhor at a government event held at Limkheda in Dahod district of the state.
When contacted and asked whether he attended the program on Saturday, the convict, Shailesh Bhatt, said he went there for "puja" ritual but refused to elaborate.
Bhatt was seen in a photo shared by Shailesh Bhabhor on his Twitter account, with a caption announcing the foundation laying programme for the Kadana dam bulk pipeline project worth approximately Rs 101.89 crore. "I went there for puja," Bhatt said.
He was also seen standing next to Jaswant Bhabhor, a former Union minister of state for tribal affairs, in a photo shared by the Dahod district information department.
Following their conviction by a special CBI court in Mumbai in 2008 on the charge of gang rape and murder of seven members of Bilkis Bano's family, Bhatt and 10 others were serving a life sentence in the Godhra sub-jail in Panchmahal district of Gujarat.
All 11 convicts walked out of the sub-jail on August 15, 2022, after the incarceration of 15 years as the Gujarat government allowed their premature release under its remission policy, causing an outcry. Their release was challenged in the Supreme Court, which on March 22 directed the matter for urgent listing and constituted a new bench to hear the bunch of pleas. The matter will come up for hearing on Monday.
The case dates back to 2002 when the communal violence erupted in Gujarat following the burning of a Sabarmati Express coach that killed 59 karsevaks on February 27 that year.
Bilkis Bano, who was five-month pregnant at that time and 21 years old, had fled her village with her toddler daughter and 15 others. On March 3, they took shelter in a field when a mob of 20-30 people armed with sickles, swords and sticks attacked them. Bilkis Bano was gang raped and seven members of her family were killed. PTI
« Back to LIVE
TOP STORIES