Akal Takht gives 24-hr ultimatum for release of Sikhs held after Amritpal crackdown
March 27, 2023 22:23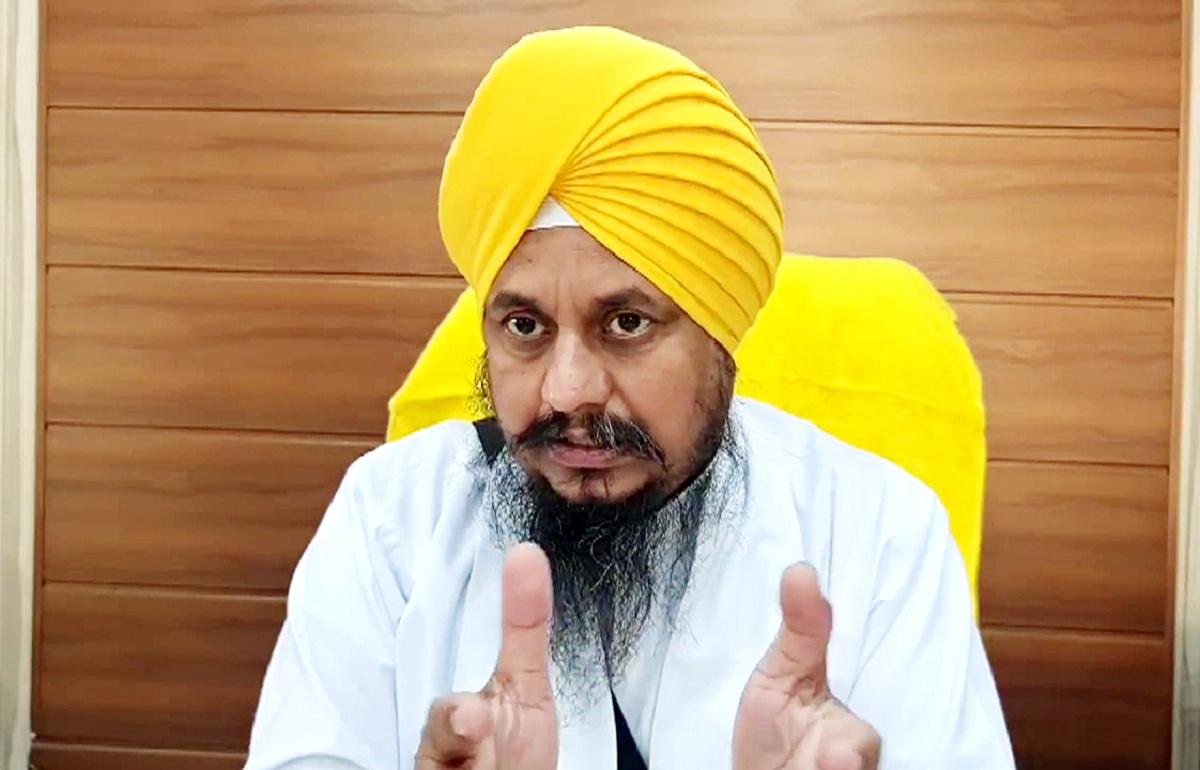 Akal Takht Jathedar Giani Harpeet Singh
Akal Takht Jathedar Giani Harpeet Singh on Monday gave a 24-hour ultimatum to the state government to release all Sikh youths who were held during the police crackdown against radical preacher Amritpal Singh and his aides.
He also condemned the state government for invoking the National Security Act against a few persons during the police crackdown.
The Jathedar of Akal Takht, the highest temporal seat of Sikhs, had convened a special gathering of Sikh organisations, including intellectuals, Sikh lawyers, journalists, religious and social leaders in Amritsar to discuss the current situation in Punjab following the March 18 action against elements of 'Waris Punjab De' headed by Amritpal Singh.
Addressing the gathering, the Jathedar gave a 24-hour ultimatum to the Punjab government for releasing all Sikh youths in Punjab, saying otherwise the anger of Sikh community would remain simmering.
He also attacked certain TV channels, accusing them of promoting hate propaganda against Sikhs by describing the youths who have been held as separatists.
The Jathedar asked the state government to revoke the detention of some persons under the NSA and demanded that those who have been sent to Dibrugarh jail in Assam should be brought back to Punjab so that law can take its own course.
He said it would be wrong to say that there was a threat to national security due to the Sikhs who have been detained. -- PTI
« Back to LIVE
TOP STORIES