Govt must answer who will resign: Cong on conman posing as PMO official
March 18, 2023 19:08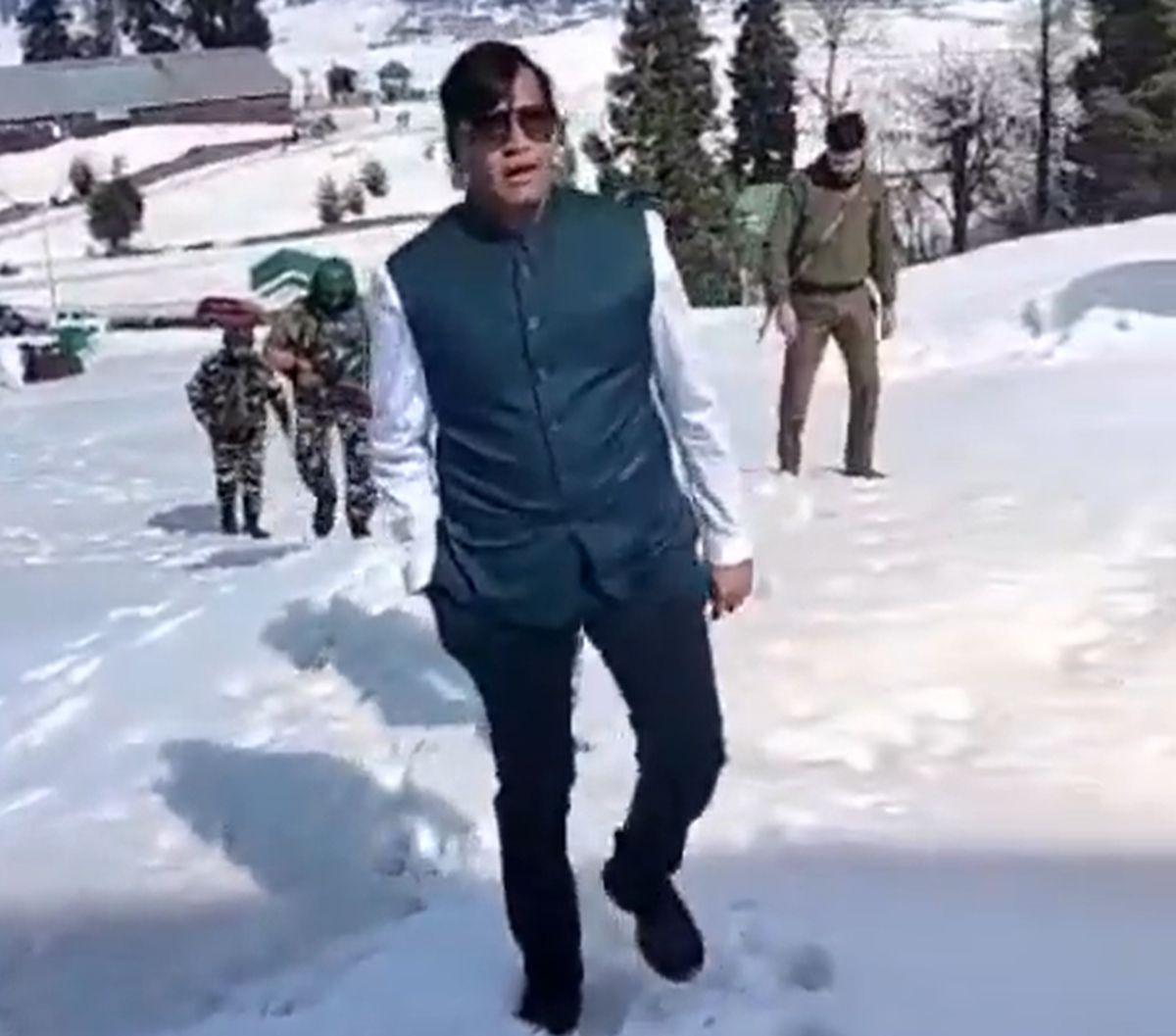 The Congress on Saturday expressed concern over the case of a conman posing as a Prime Minister's Office (PMO) official and getting requisite perks, saying if the government is serious about the country's security then it must make it clear who will resign for the lapse.
Kiran Bhai Patel from Gujarat has been arrested by police from a five-star hotel in Srinagar for posing as an 'additional secretary' in the PMO and enjoying security cover besides other hospitality.
He had three cases registered against him in his home state, police said on Friday.
At a press conference, Congress' media and publicity department head Pawan Khera said it was a very serious matter pertaining to the country's security and the government probably was not focussed on such matters as it was 'busy protecting the prime minister's best friend'.
"If anyone asks questions to the Modi government, he is anti-national. Which national interest are you serving? If you are at least a little serious about the security of the nation, then tell me that at the political level who will resign in this matter?" Khera said.
"Our three essential questions are -- can a PMO officer get Z+ security, should Z+ security be given and is Z+ security availed so easily. It is very important to know from which level the instructions to give security to a thug came?" he said.
In a sensitive area like Jammu and Kashmir, a person has been cheating the security forces for five months and is roaming in those areas with Z+ security by making a PMO card, where common citizens cannot go, he said and raised questions over the government's intelligence mechanism.
Khera said the government must answer whose resignation will be taken for this lapse.
The ruling party has such a toolkit that the one who asks questions of them is an anti-national while one person takes Z+ security by printing fake cards of the PMO, the Congress leader alleged.
According to court documents, Patel was on his third visit to the Kashmir valley and was subsequently nabbed by alert security officials on March 3.

Patel had claimed he had been given a mandate by the government to identify buyers for apple orchards in south Kashmir and a couple of IAS officers were in awe of him as he had been dropping names of high-ranking bureaucrats and politicians in the national capital. -- PTI

« Back to LIVE
TOP STORIES