Shinde's Davos visit cost state exchequer Rs 40 cr: Aaditya
January 25, 2023 11:08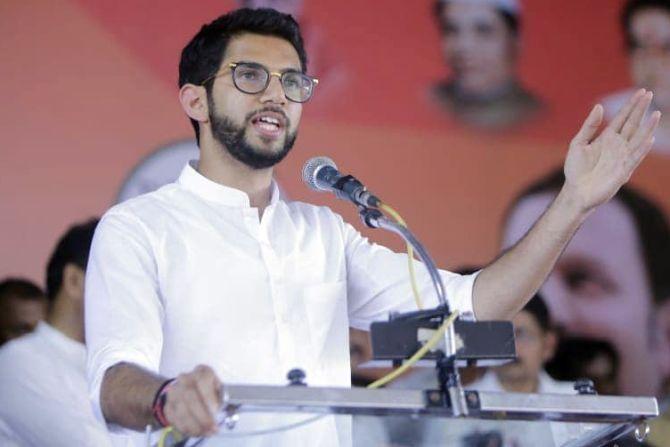 Shiv Sena-UBT leader Aaditya Thackeray on Tuesday alleged Maharashtra Chief Minister Eknath Shinde's recent visit to Davos to attend the World Economic Forum cost Rs 30- 40 crore to the state exchequer.
Speaking to reporters in Mumbai, the former minister questioned whether the chief minister took his friends along for the trip.
"CM Shinde went to Davos for the World Economic Forum which cost Rs 30-40 crore to the state exchequer. Did he take his friends along with him? If yes, who bore the cost of their transportation and stay there? he asked.
Aaditya alleged the visit to Davos and signing of the memorandum of understandings for investments is a whitewash.
"Despite his visit being scheduled between January 16 and 20, the chief minister reached Davos late, he claimed.
"He had booked a chartered flight, but what is the use of it when it reached late? He wasted the whole day of January 16. If you consider Rs 10 crore expenditure on daily basis; did he take his friends with him? If yes, who paid for them?" he wondered.
Aaditya said even four days after the chief minister returned from Davos, the state government or the industry department has not issued any statement about the signing of the agreements or MoUs.
"Whatever MoUs have been signed at Davos, most of the companies are based here only. Why took the companies to Davos and sign contracts which were already finalised," he said. PTI
« Back to LIVE
TOP STORIES