Oreva offers compensation to Morbi victims
January 25, 2023 19:50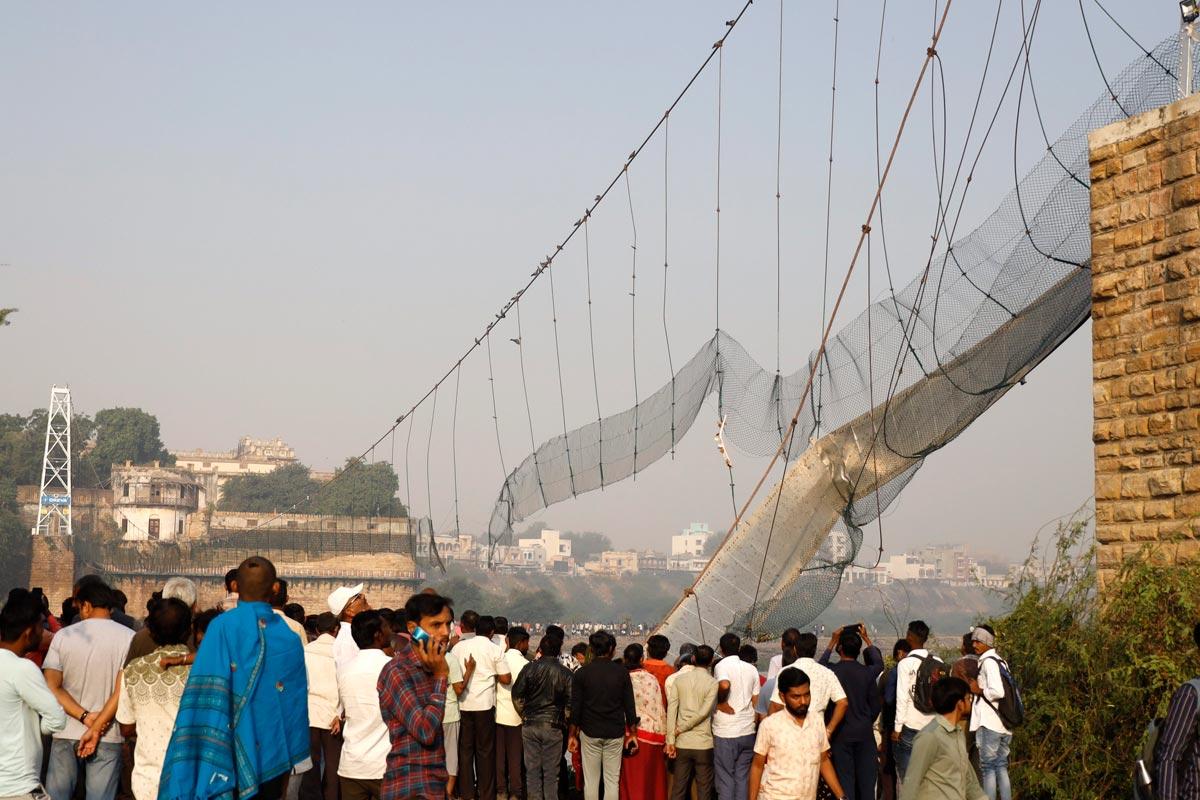 File image/PTI Photo
The Gujarat high court agreed to the Oreva Group's offer on Wednesday to pay compensation to the victims of the Morbi bridge collapse that left 135 dead and several injured but said it will "not absolve it of any liability'.
Oreva Group (Ajanta Manufacturing Limited) was responsible for the operation and maintenance of the British-era suspension bridge on the Machchhu river that collapsed on October 30 last year, with a special investigation team formed by the state government citing several lapses on the part of the firm.
The company's lawyer Nirupam Nanavati told the division bench of Chief Justice Aravind Kumar and Justice Ashutosh Shastri, which is hearing a suo motu plea on the tragedy, that it maintained the cable-stayed structure as part of its "philanthropic activities' and not a "commercial venture'.
The company, which was impleaded as a respondent in the case, offered to pay compensation to the families of the 135 deceased, 56 injured persons and seven orphaned children, to which the court directed it to file an affidavit and observed that such an act "would not absolve it of any liability, either directly or vicariously'.
The company "fairly admits that payment of such compensation should in no way prejudice the rights of any other parties', the court said.
"We make it clear that the payment of compensation even by the 7th respondent (Oreva) to the victims or relatives should not absolve it of any liability either directly or vicariously,' it said. -- PTI
« Back to LIVE
TOP STORIES