Govt failed to curb terrorism in JK: Panun Kashmir
January 25, 2023 16:11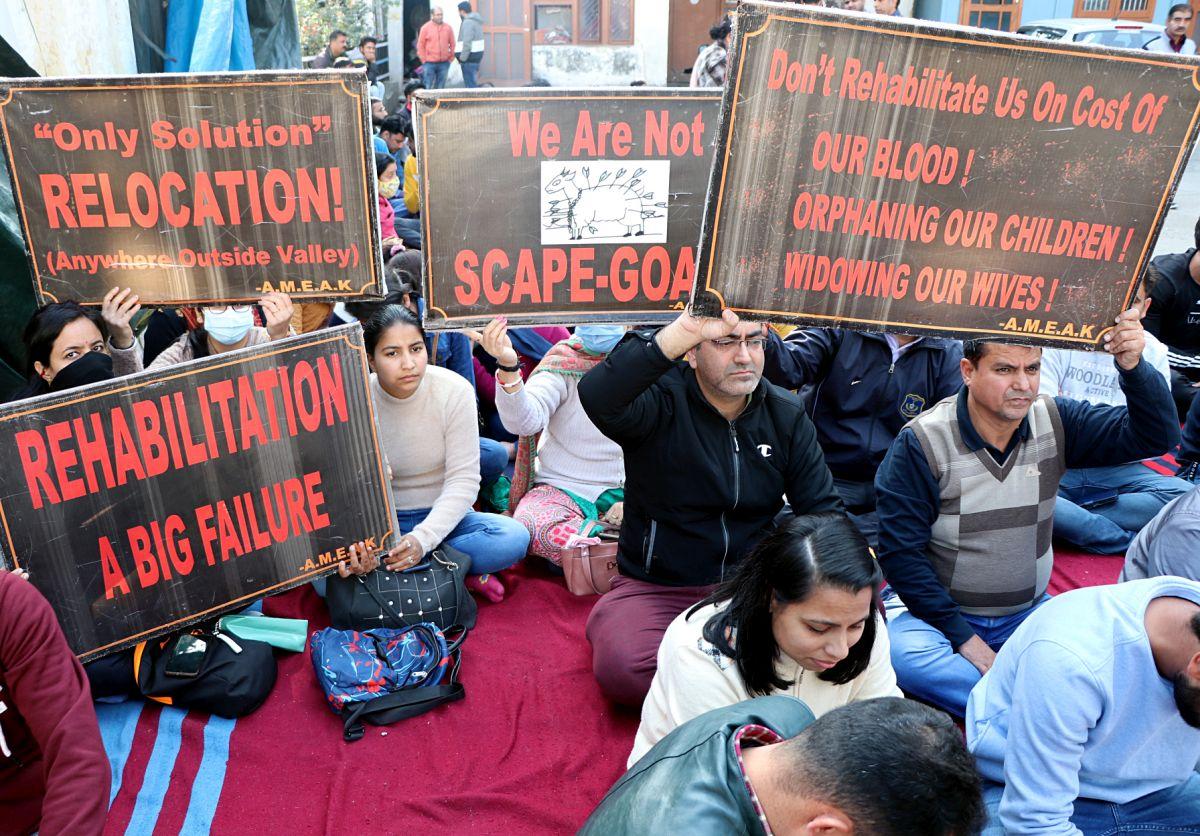 The Panun Kashmir, an organisation of Kashmiri Pandits, on Wednesday accused the government of failing to curb terrorism in Jammu and Kashmir.
"We state it unambiguously that...the Government of India has failed to defeat terrorism because it has relentlessly pursued a conscious policy of not recognising the religious nature of the war unleashed in Jammu and Kashmir," Panun Kashmir chairman Ajay Chrungoo told reporters in Jammu.
He referred to the killing of seven people in twin terror attacks in Dhangri village in Rajouri on January 1-2.
"We are all witness to a vicious policy of trivialisation of terror threat in Jammu and Kashmir," he alleged.
The Panun Kashmir appealed to the Government of India to recognise that the primary targets of terrorist violence in Kashmir as well as Jammu are minorities.
He demanded relocation of Kashmiri Pandit employees posted in Kashmiri Valley to Jammu in view of threat from terrorists.
As assembly and parliamentary elections draw close, the vulnerability of soft targets in Jammu and Kashmir will increase immensely, he claimed. PTI
« Back to LIVE
TOP STORIES