Giridhar Gamang quits BJP, may join Rao's BRS
January 25, 2023 13:24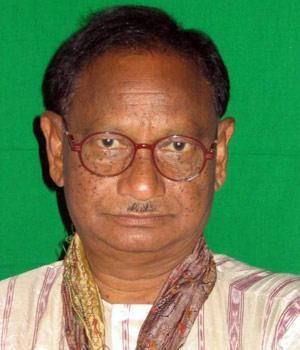 Former Odisha chief minister Giridhar Gamang on Wednesday resigned from the BJP, alleging that he faced humiliation in the party.
Gamang is likely to join K Chandrasekhar Rao's Bharat Rashtra Samithi (BRS), sources said.
Gamang's son Sishir also quit the saffron party.
I can tolerate insult, but not humiliation, Gamang told reporters in Bhubaneswar.
While thanking Prime Minister Narendra Modi and Union Home Minister Amit Shah for their support, the veteran tribal leader said he was not given proper importance in the party and also in Koraput, from where he was elected to the Lok Sabha nine times.
Gamang said he has sent his resignation letter to BJP national president JP Nadda.
He had quit the Congress party and joined the BJP in 2015.
In the letter to Nadda, Gamang said he took the decision because of his inability to discharge political, social and moral duty towards the people of Odisha for the last several years under the saffron brigade.
Gamang and his son had also skipped the BJP's state executive meeting held on Sunday.
Recently, Gamang and his son had met Telangana Chief Minister K Chandrasekhar Rao and discussed various issues, including joining the Bharat Rashtra Samithi, the sources said.
« Back to LIVE
TOP STORIES