Economy has shaken off pandemic effect: Murmu
January 25, 2023 19:26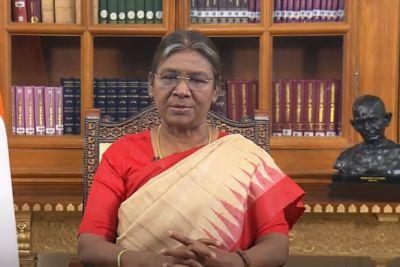 Most sectors of the economy have shaken off the pandemic effect, President Droupadi Murmu said in her address to the nation on the eve of Republic Day. Timely and proactive interventions from government have made India one of fastest-growing major economies, she added.
Other points she made in her ongoing address are:
Vision of Constitution makers has guided India transform from a largely poor and illiterate nation into a confident nation.
Our founding document is inspired by humanistic philosophy of the oldest living civilisation as well as new ideas.
India succeeded as a democratic republic because so many creeds and languages have not divided us, they have only united us.
NEP makes our civilisational lessons relevant for contemporary life while also preparing learners for the 21st century challenges.
« Back to LIVE
TOP STORIES