Open to public debate between Cong prez poll candidates: Tharoor
October 02, 2022 12:50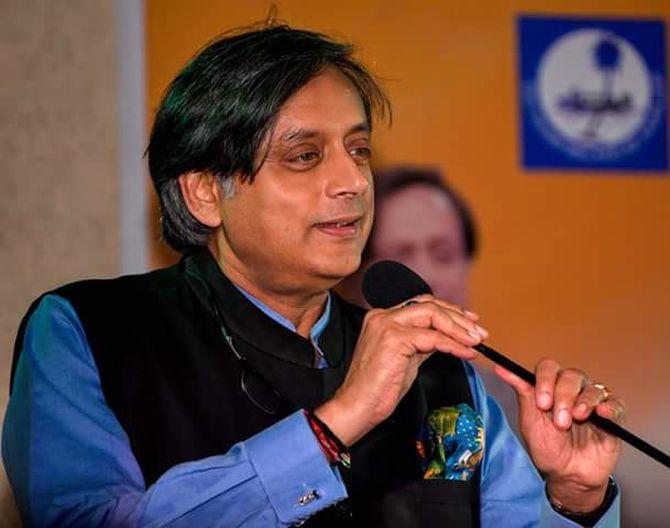 Set for an electoral face-off with Congress veteran Mallikarjun Kharge for the AICC chief's post, Lok Sabha MP Shashi Tharoor on Sunday said he would be open to the idea of a public debate between the candidates as it would evoke people's interest in the party in a manner similar to the recent British Conservative Party leadership race.
He also said the Nehru-Gandhi family has held and will always hold a special place in the hearts of Congress party members.
In an interview with PTI, Tharoor said the answer to the Congress' current challenges lies in a combination of effective leadership and organisational reforms.
Kharge and Tharoor were left in the fray in the Congress presidential poll after former Jharkhand minister K N Tripathi's nomination was rejected on Saturday.
Talking about what he brings to the table, Tharoor said, "I have a proven and credible track record in leading at the highest levels of organisations, whether it has been at the UN, where, as the under-secretary general in-charge of the body's public information department, I managed the communications of the UN's largest department comprising of over 800 staff in 77 offices worldwide, rationalised its structure, trimmed its budget and sharpened its efforts -- all of which prompted many to urge me to contest to lead the UN Organisation itself." -- PTI
« Back to LIVE
TOP STORIES