Iran blames the western media for protests
November 24, 2022 14:20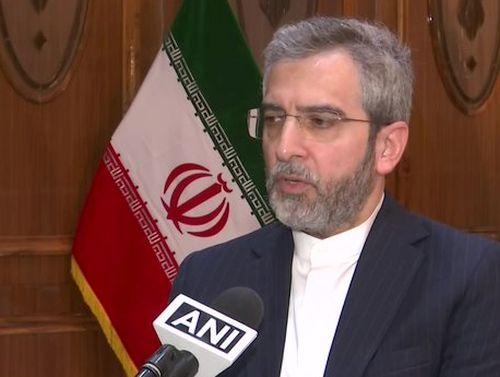 Iranian Dy FM Bagheri Kani on the death of Mahsa Amini, who triggered the ongoing protests in the country with women burning their hijabs.
"Mahsa Amin was not killed but passed away. Atmosphere has been created by western media, it is baseless and fallacious. Rights of Iranian nation are violated by these powers. The western regime has been responsible for the killing of Iranian daughters," Kani says.
"These powers gave chemical weapons to Saddam Hussein's regime which killed tens of thousands of Iranian and Iraqi Sunni populations. But you do not see the reflection of any such news in western media.
"Women in Afghanistan have been killed by US-made bombs. Girls and women in Palestine have been killed at the hands of dynast regime. Yemeni daughters during the past years have been killed mercilessly as a result of the imposed famine, but it's not reflected in news. They don't denounce or condemn this," the minister said.
« Back to LIVE
TOP STORIES