Shinde drops video of MLA: This is why we're hurt
June 24, 2022 18:19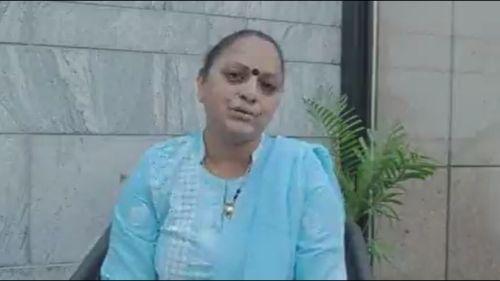 Eknath Shinde drops a video of a rebel MLA Yamini Jadhav explaining why she is so disappointed and hurt with what has happened with the Shiv Sena.
Yamini Jadhav says when she and her family were fighting cancer, (she's a cancer survivor) her husband, BMC standing committee member Yashwant Jadhav, informed people at the helm. Sainiks were there at hand to help. But the people she actually expected help from, did not. She doesn't name anyone, but inference is that the Thackerays did not help her and her family.
Yashwant Jadhav is a two-time corporator.
Yamini has served as the chairman for the BMC child and women welfare committee. Considered to be staunch Shiv Sainiks, Yamini contested the 2019 polls against AIMIM's Waris Pathan.
She was raided by the income-tax department a few months ago.
« Back to LIVE
TOP STORIES