Sainiks will take to roads if need be, warns Raut
June 24, 2022 10:36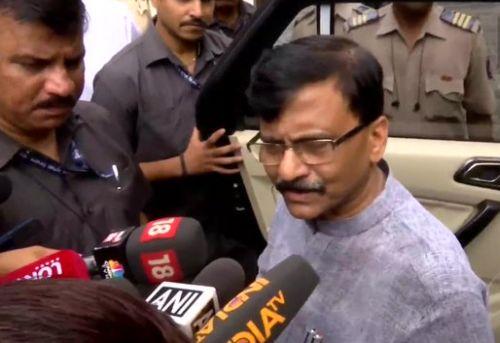 Update from Maharashtra: Shiv Sena's firefighter, MP Sanjay Raut asks Eknath Shinde to realise home truths.
"The Eknath Shinde faction that's challenging us must realise that Shiv Sena workers are yet to come on the roads. Such battles are fought either through law or on the roads. If need be then our workers will come on the roads.
"A process is underway to disqualify 12 MLAs (of the Eknath Shinde faction). Their numbers are only on the papers. Shiv Sena is a big ocean such waves come and go," Raut said.
All 37 rebel Shiv Sena MLAs who are camping in Guwahati on Thursday sent a letter to Maharashtra Assembly's Deputy Speaker Narhari Zirwal, stating that Eknath Shinde will remain their group leader in legislature.
Earlier in the day, Zirwal had said that he had approved the appointment of Ajay Chaudhary as the group leader of the Shiv Sena legislature party, replacing senior minister Shinde who has rebelled against the Shiv Sena leadership.
« Back to LIVE
TOP STORIES