All that's happening in Maharashtra politics today
June 24, 2022 14:35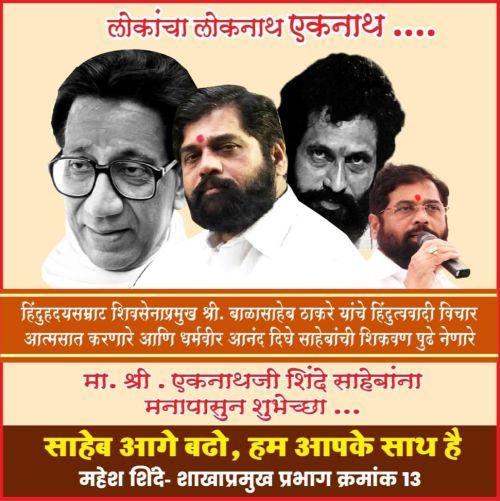 --Another Shiv Sena MLA Dilip Lande reaches Guwahati.
--Rebel Shiv Sena leader Eknath Shinde chairs meeting in Guwahati of MLAs supporting him.
--Shinde claims 50 MLAs, including 40 from Shiv Sena, backing him.
--Shiv Sena minister Aaditya Thackeray attends meeting of party district chiefs and other functionaries in Mumbai.
--Shiv Sena MP Sanjay Raut says Uddhav Thackeray-led Maha Vikas Aghadi government will complete its five-year term.
--NCP chief Sharad Pawar attends party meeting in Mumbai amid political developments in Maharashtra.
--Maharashtra BJP president Chandrakant Patil says his party has nothing to do with ongoing drama within Shiv Sena.
Image: A poster is put up in support of Shiv Sena leader Eknath Shinde, at Mira Bhayandar, in the Thane district. Shinde says he is a true follower of the late founder of the Shiv Sena Bal Thackeray and the late Sena leader Anand Dighe.
« Back to LIVE
TOP STORIES