Uddhav will not hold any meeting today: Raut
June 23, 2022 11:50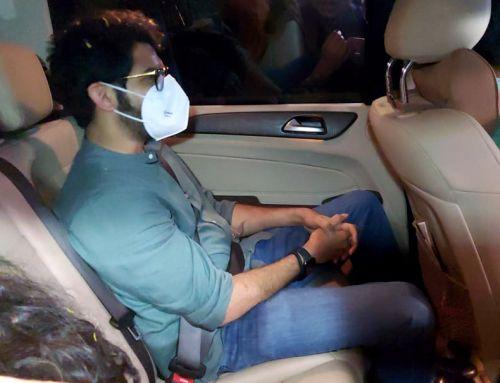 Aaditya Thackeray leaves for Matoshree last night
Maharashtra update: Shiv Sena leader Sanjay Raut says CM Uddhav Thackeray will not hold any meeting today. Some MLAs are going to Varsha Bungalow for official work. Nitin Deshmukh (who returned to Nagpur from Surat yesterday and alleged abduction attempts) will hold a press conference.
Uddhav Thackeray left his official residence along with members of his family amid slogans of "Uddhav tum aage badho, hum tumhare saath hain" from his supporters.
Maharashtra Minister Aaditya Thackeray along with his mother Rashmi Thackeray and brother Tejas Thackeray followed Uddhav Thackeray in a car as left the official residence.
Luggage was also seen being moved out of the chief minister's official residence. The political crisis facing the Shiv Sena-led Maha Vikas Aghadi (MVA) government in Maharashtra deepened on Wednesday after rebel party MLAs claimed support of 46 MLAs. Congress and NCP are partners of Shiv Sena in the alliance government.
« Back to LIVE
TOP STORIES